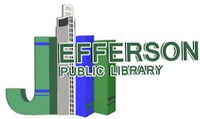 The Jefferson Public Library invites everyone to a couple of free movie showings.
The first movie is Disney's "Santa Claus" tonight from 6-7:45pm in the library's basement meeting room. Kids and adults are encouraged to wear pajamas to the evening event. The second movie will be Saturday, December 7th from 10-11:45am, with "How the Grinch Stole Christmas." Children's Librarian Terry Clark says having free movies for the public to enjoy is something the library likes to do throughout the year.
"Not everyone can afford to go out and do some of the activities are available. By offering them for free anyone can come to the library and take part in the activities, which we think is a really great idea."  
Both movies will have free pop and popcorn provided.