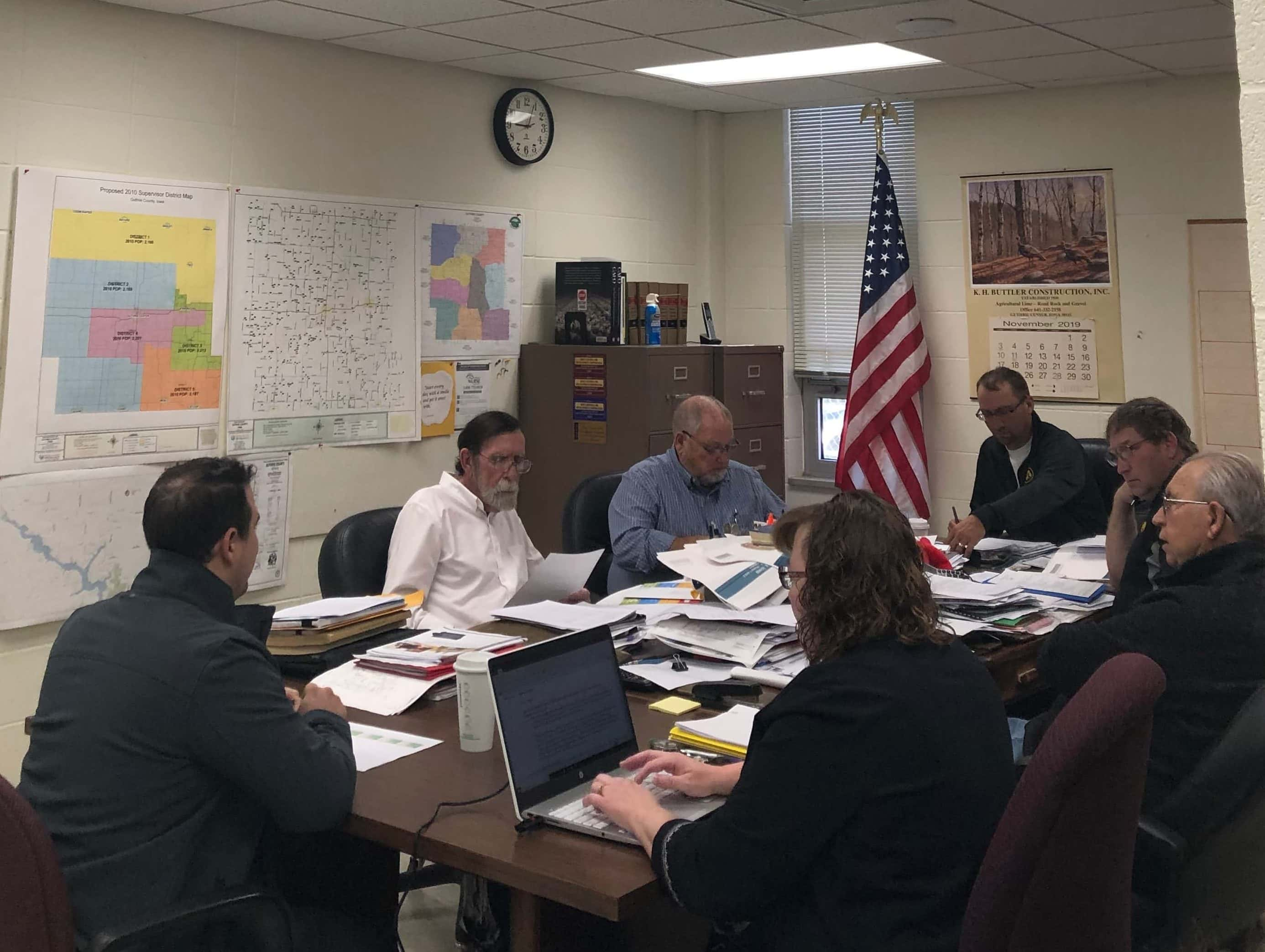 The Guthrie County Board of Supervisors approved a new county employee handbook this week, despite grievances from a few departments.
Human Resources Director Pam Lane presented a new handbook for the Board's approval. She said this version includes "lots of little changes," such as a softer language. A committee to update the handbook was comprised of County Auditor Marci McClellan, Conservation Director Joe Hanner, County Engineer Josh Sebern, Custodian Ron Allen, County Recorder Tristen Richard, and Supervisors JD Kuster and Everett Grasty. Board Chair Jack Lloyd said that County Attorney Brenna Bird sent him a letter requesting they delay approving the handbook until she has reviewed it. Lane responded stating that Bird told her last July she wouldn't approve a handbook with the HR Director's name on it instead of the Auditor's, "She has been aware that this has been going on since August and she has not one time requested to review it. I think that it sends, first of all it sends a bad message to the handbook committee for all the work they've done. I also think that there's no reason to have her review it for legal reasons, because it's been approved by Ahlers and Cooney who specialize in employment law."
McClellan said that no departments except for the Attorney's, Recorder's, and Sheriff's Offices have informed her they wouldn't comply with the new handbook. Lane said to her knowledge any department that doesn't sign off on this handbook would have to create their own. The Board later approved the remaining appropriations for this fiscal year for all the departments excluding the three previously mentioned.