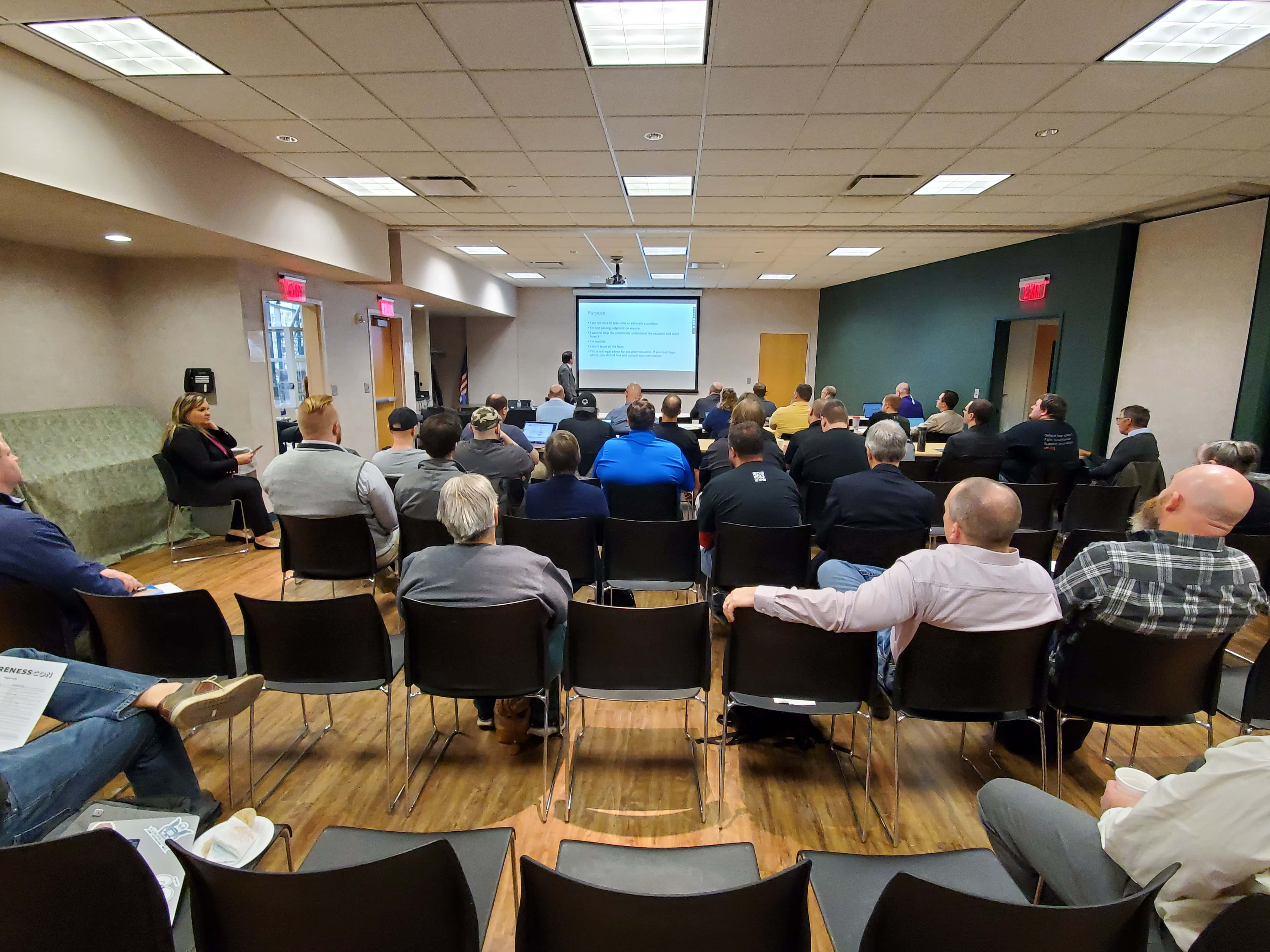 On Wednesday, the conference room at the Adel Public Library was filled with people attending the first ever Penetration Testing Awareness Convention.
The event was organized by Black Hills Information Security, a cybersecurity company based out of South Dakota. The purpose of the convention, as described by BHIS Owner John Strand, was to educate the community on the methods used to improve security and keep people safe. The event ran from 9 a.m. – 4 p.m. and included presentations from 10 different speakers with a variety of backgrounds and technical acumen, as well as a panel discussion. The presenters were featured both in person and remotely, and the whole affair was live-streamed on the internet.
Strand felt there was a good amount of discussion had and questions asked, and he was hopeful everyone who attended was able to learn more about the penetration tester and cybersecurity profession. The convention came about as a response to the September arrest of two testers from the Colorado-based cybersecurity company Coalfire, after they were hired by the Iowa State Court Administration to break into the Dallas County Courthouse. However, Strand was firm that none of the presenters take a hard stance on the ongoing controversy, and said the event was intended to educate the public and introduce the relatively new profession to the community.