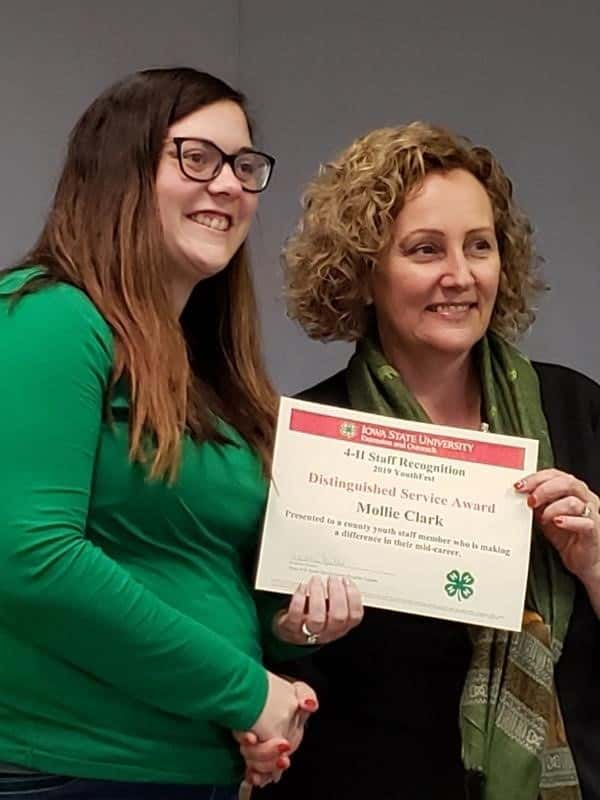 Photo courtesy of Guthrie County Extension.
A staff member from the Guthrie County ISU Extension and Outreach Office was recently honored for her work.
Youth Development Coordinator Mollie Clark received the Distinguished Service Award at the recent Iowa 4-H YouthFEST conference. This award is given to those who have been in their position for 4-10 years and are making a difference in their county. Clark's efforts have included starting four new Clover Kids groups, creating STEM (Science, Technology, Engineering, and Math) festivals, and creating a maker space at a local library. Her use of Iowa's 4-H curriculum and initiating of meaningful local partnerships to grow the Guthrie County 4-H program and reach more youth earned her the award. Clark accepted the award at the three-day conference last week in Ames.