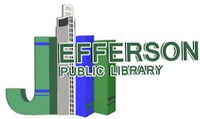 Parents and young children are invited to early childhood literacy programs at the Jefferson Public Library. 
The Lapsit and Ready Readers Story Times are happening on Wednesdays December 4th and 11th. The Lapsit Story Time is for newborns to 23 months, and will be from 10-10:45am, while the Ready Readers Story Time is for 2 to 6-year-olds from 10-11am. Children's Librarian Terry Clark describes what participants will experience in both programs.
"We have stories of course. But we also have songs, and fingerplays, and we have games, and crafts. Sometimes we have puppets that are involved in our story times (and) a lot of learning activities. Yeah, it's a good time."  
Both programs are free to attend and no pre-registration is necessary.