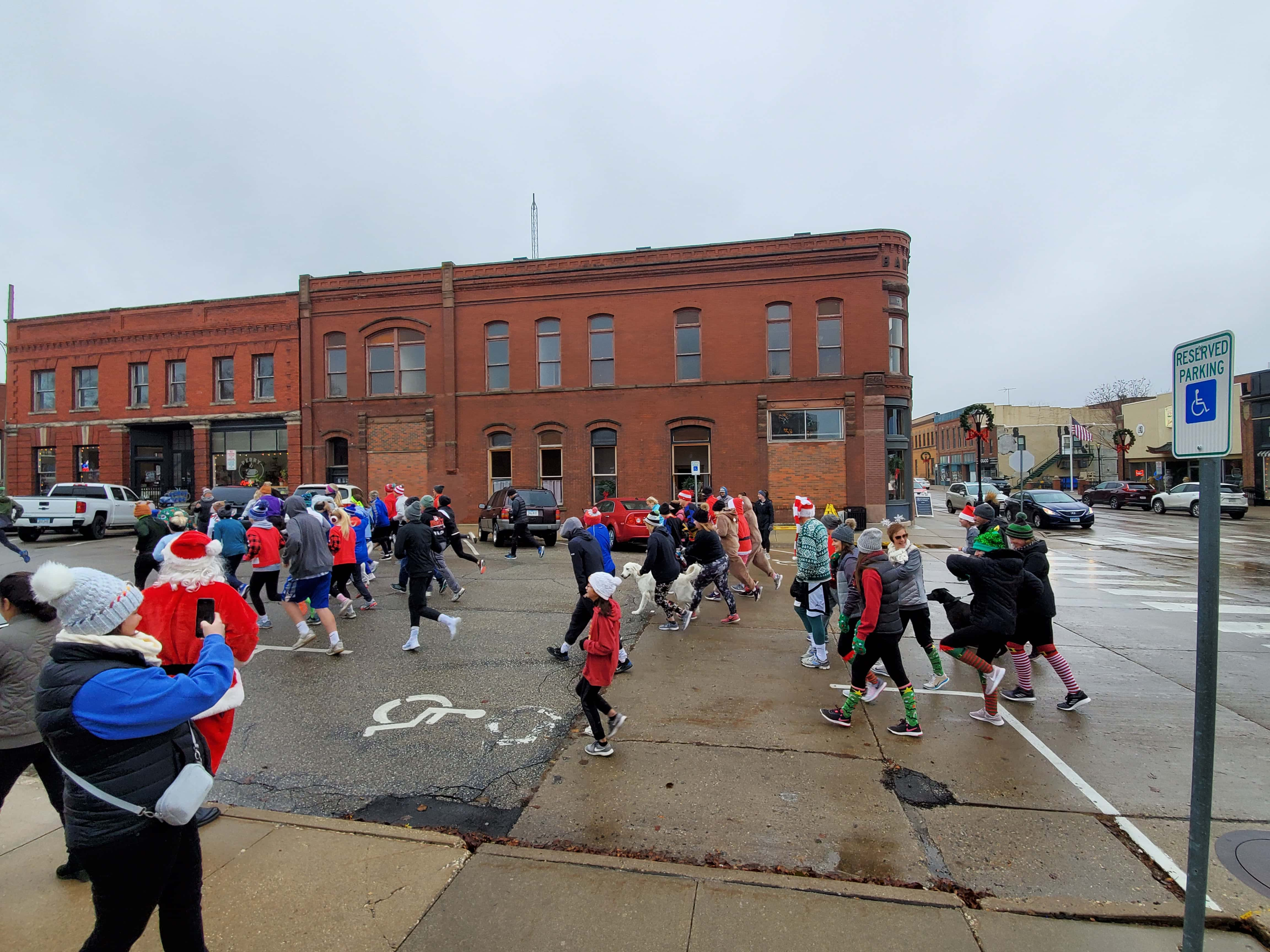 It was cold and a little rainy Saturday morning in Perry, but that didn't stop a good crowd of people from taking part in the third annual Tinsel Trot 5K to benefit the Perry Booster Club.
Booster Club member Martha Stetzel said they were a little worried the weather could discourage some people from running, though she was happy that didn't seem to be the case. She was pleased with the turnout and pointed out they even had several walk-up registrations prior to the run. For the second straight year, the Tinsel Trot was held around downtown Perry on Small Business Saturday, and Stetzel felt it was once again a good partnership for the event. "I'm a big believer that anytime you can bring people to our downtown business area it's a win for everyone, and that's something that we want to always keep in mind to bridge that school – community gap that sometimes exists. So we really feel like it's an important thing that we do it down here."
Stetzel also offered her thanks to all the sponsors who helped make the Tinsel Trot happen, pointing out that the list can be found on the back of their t-shirts.