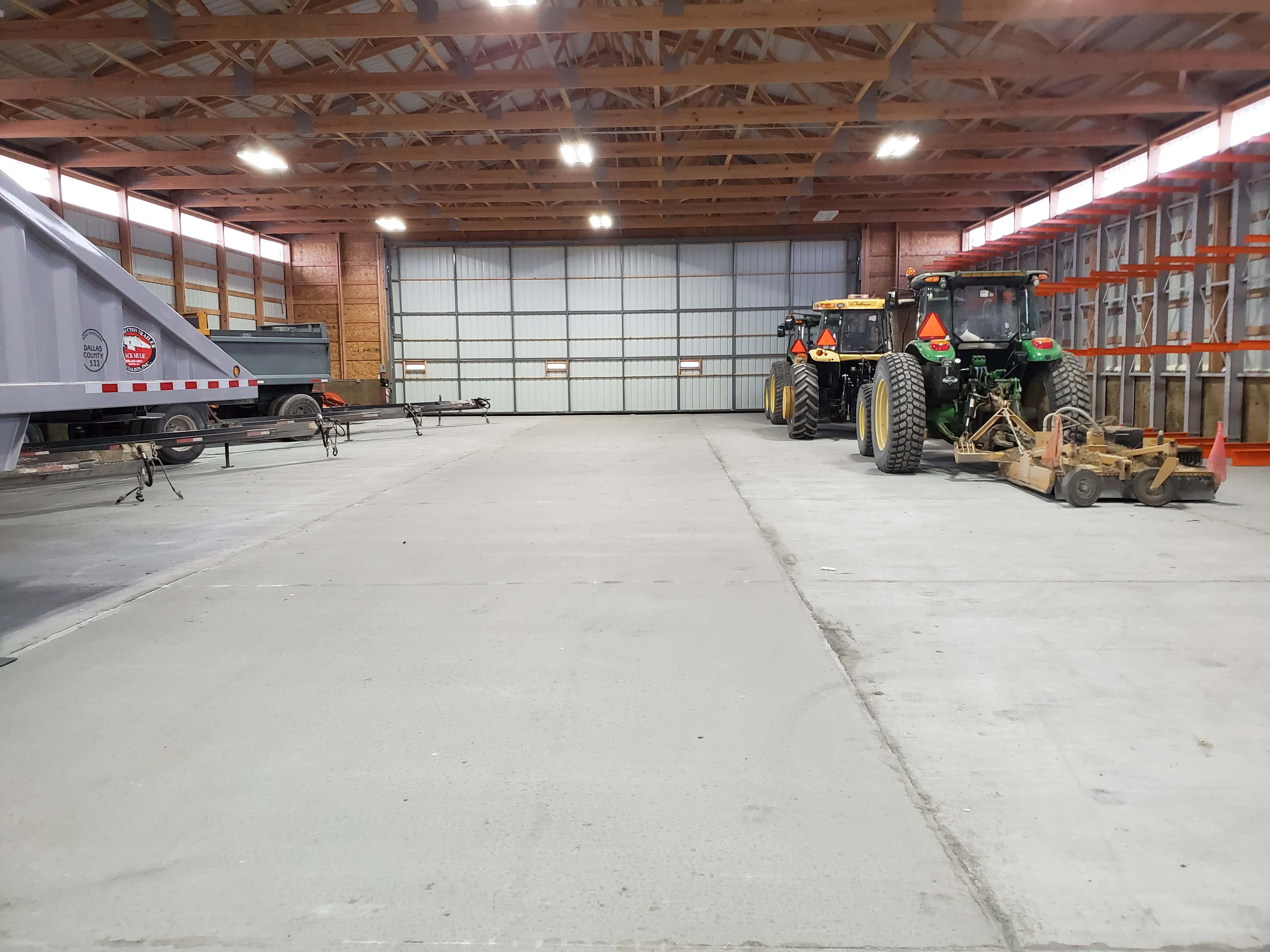 People travelling on Highway 169 north of Adel may have noticed a new building in the area, as the Dallas County Secondary Roads Department's cold storage facility is complete.
Project Manager and Assistant County Engineer Bryan DeJong says the initial construction on the 72×304-foot structure located at the central maintenance site was wrapped up in August, and since then crews have been working on smaller touches like concrete approaches. He points out that one half of the building is heated using an on-demand floor heating system that will greatly increase the facility's energy efficiency. The other half is cold storage, which primarily serves to keep equipment out of the elements during winter.
DeJong says he's happy with how the project turned out, and now their primary task is getting everything to fit. "It's a large building, and it's a pretty large project to get it to be now a useful facility for us. Originally what we built was a large building to house a lot of things, but now the process is underway (for) how to best and most efficiently use that space. And our guys are doing a great job of that."
DeJong adds, the County is in the process of selling the majority of their satellite facilities and moving all their equipment to the central site, though he says that's still several months away. To learn more about this and other Dallas County roads topics, click the link below to listen to the Perry Fareway Let's Talk Dallas County program with DeJong and County Engineer Al Miller.
https://www.raccoonvalleyradio.com/2019/12/02/lets-talk-dallas-county-12-2-2019-al-miller-and-bryan-dejong/