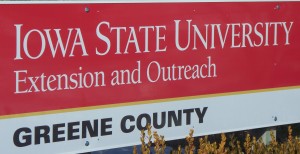 As 2019 winds down, so does the commercial pesticide applicator trainings with the Greene County Extension Office.
The final Continuing Instructional Course (CIC) for 2019 is Pest Control Operators that will be held tomorrow at 9am at the Extension Office in Jefferson. Cost for the class is $60 per person. Extension Director Lori Mannel says re-shows are also available. Anyone who may have missed a previous commercial pesticide applicator training can contact them to schedule a re-show. 
Call the Extension Office at 515-386-2138 for more information or to sign up for the final commercial pesticide class.