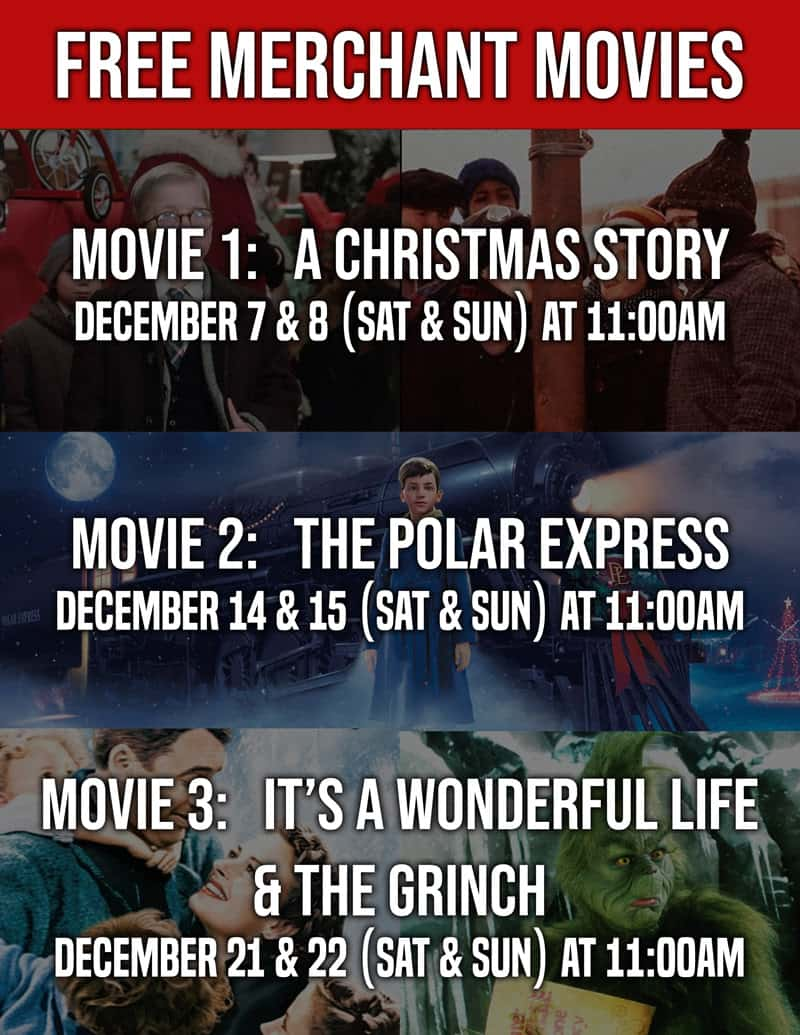 Starting this weekend, a local business in Perry will be partnering with other businesses to provide some free holiday entertainment.
The Perry Grand 3 Theater is once again offering "Merchant Movies" for the community, with the help of other Chamber of Commerce members. Perry Chamber Director Lynsi Pasutti explains how the promotion works. "'Free' being that it was free for attendees to go watch the movies, but they had to get tickets at the sponsor businesses. And so again they're doing that this year with a number of businesses. More than a dozen businesses have participated at this point, (and they're) still looking for a few more to keep the cost down. So those sponsors are helping to bring these movies and providing them for free for community members."
The first Merchant Movie this year will be "A Christmas Story," which will be shown at 11 a.m. this Saturday and Sunday. On December 14th and 15th the theater will show "The Polar Express" during the same time frame. The final week is tentatively scheduled to feature "It's a Wonderful Life" on Saturday, December 21st, and "The Grinch" on Sunday the 22nd. For more information on sponsoring the Merchant Movies, email theater owner Eric Tiernan at eric@tcistuart.com, or give him a call at 515-205-6115. The estimated cost per merchant is $80 and will be billed in the middle of December.
The current sponsors and locations for tickets include: Alice's Haus Dresin, Backwards Boutique, Ben's Five and Dime, Butler Appraisal, Farm Bureau Financial Services – David Finneseth, Hulgan Plumbing, Heating, and Electric, Mary Rose Collection, Osmundson Manufacturing, Perry Fine Arts, Quality Auto and Body, Raccoon Valley Bank, Rainbow International, Red Barn Farms, and Showtime Dance Studio.