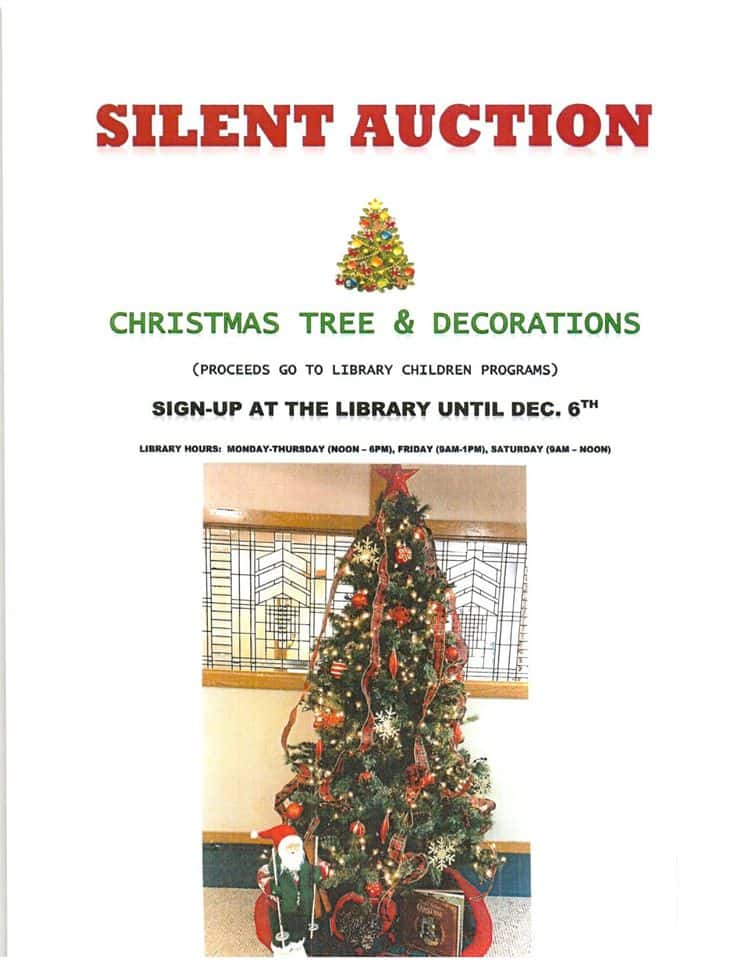 The holiday season is in full swing at the Mary J. Barnett Memorial Library in Guthrie Center with several events happening this week.
Their 20th annual Festival of Trees lasts from now until January 3rd, with a variety of almost 20 different displays. The theme this year is "Simple Gifts," and residents can stop by during library hours and vote for their favorite. The top three most popular will receive cash prizes of $50, $35, and $25, respectively.
Those wishing to have their own already-decorated tree can bid in a silent auction which is a newly added fundraiser this year. The tree was furnished by Michelle Laughery, Danae Baumert, Tammy Booth, and Sherry Laughery, and all proceeds will go towards the library's children's programs. The winner will be announced at the library's open house this Friday from 5-7 p.m. Kids can meet Santa Claus, enjoy an activity and treats, and the public is encouraged to come check out the Festival of Trees.