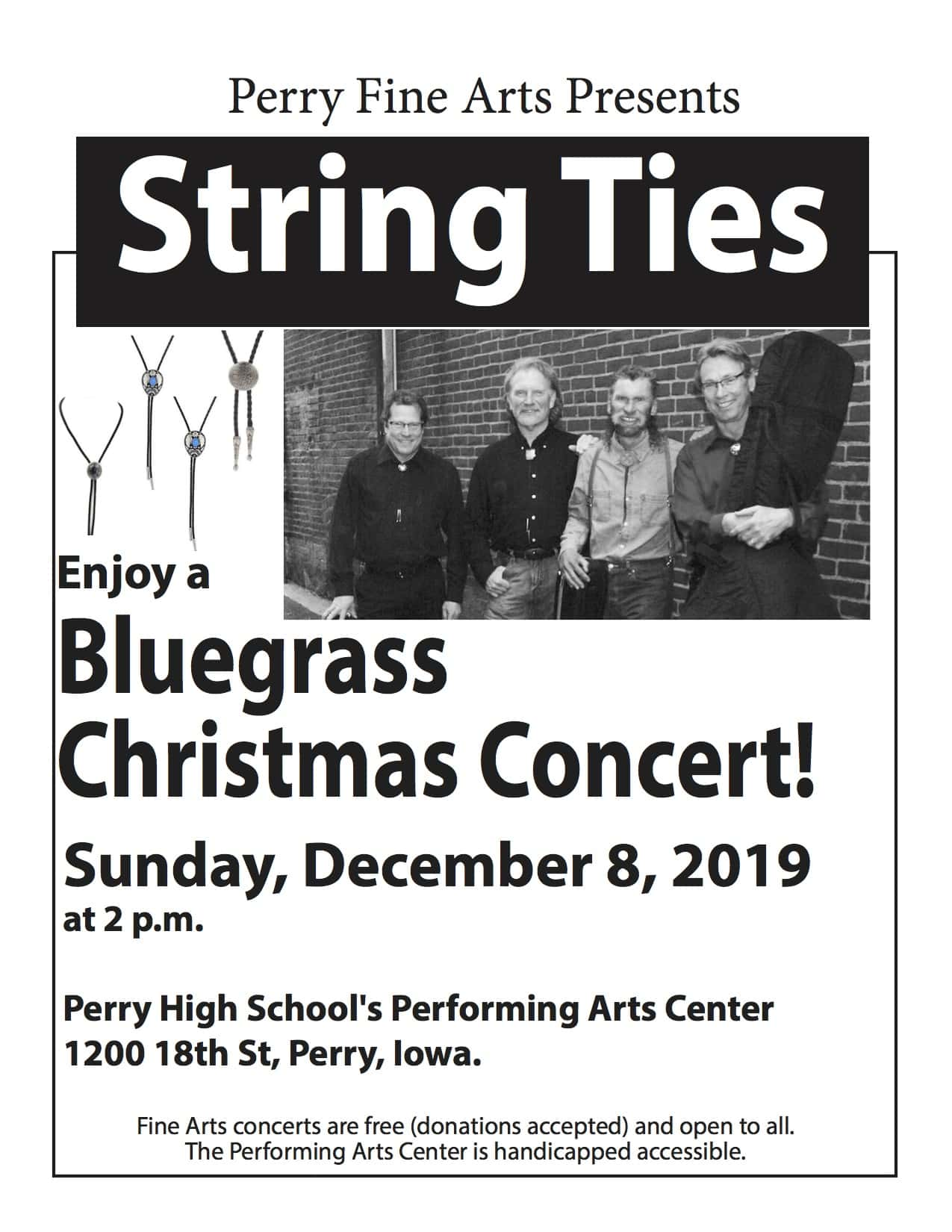 The final Perry Fine Arts concert of 2019 is coming this weekend, and the public is invited for a unique style of holiday music.
String Ties is a bluegrass band based out of Minnesota, and they will be playing at the Perry Performing Arts Center on Sunday, December 8th at 2 p.m. Fine Arts Committee member Cathy Clark says the combination of genres may sound odd, but she believes attendees will enjoy the results. "It will be our Christmas concert, and they will be doing 'Bluegrass Christmas.' And so I'm really excited to have them come. Some people in our committee were a little bit reluctant to do bluegrass and Christmas, but I've heard some of their songs and they're very, very good!"
There is no cost to attend the all ages concert, though free-will donations are accepted. Proceeds will go towards funding future Fine Arts performances. To learn more about this and other upcoming concerts, click the link below to listen to the Perry Fareway Let's Talk Dallas County program with Clark.
https://www.raccoonvalleyradio.com/2019/10/17/lets-talk-dallas-county-10-17-2019-cathy-clark/