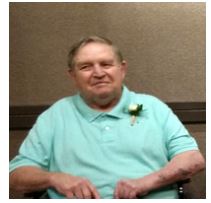 Larry Cecil Schilling, age 73, passed away early Thursday morning, January 2, 2020 at his home in Wellington. Larry was a resident of Wellington since 1981 and was a former owner of Landis Oil and Foster Service. He retired from Plessey/Welco where he had worked for many years.  A Celebration of Life will be held at the Raymond Frye Complex on Monday, January 13, 2020 from 1:00 – 3:00 P.M. The service will begin at 2:00 P.M.
A memorial has been established with the Wellington FFA in lieu of flowers. Contributions can be left at or mailed to the funeral home.
Frank Funeral Home of Wellington, Kansas has been entrusted with the arrangements.