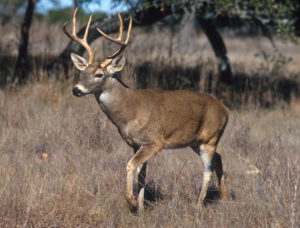 It's the final days of the last major gun hunting season for deer in Iowa with late muzzleloader season ending on January 10th.
Greene County Conservation Director Dan Towers says comparing the last five years of deer hunting seasons, the harvest numbers have been averaging 100,000 deer.  
"So that tells you that the deer herd is staying really stable, it's right where the DNR (Department of Natural Resources) wants it. Compared to 2005 when we had our peak deer harvest of over 200,000 deer. We're harvesting just half the number of deer we did 15 years ago, so it's probably safe to assume the deer herd itself is half the size that it was 15 years ago."
Towers adds, the DNR believes that the current harvest numbers are positive for farmers with less crop damage, and vehicle insurance companies for payments with deer collisions, while still enough deer to keep hunters happy.