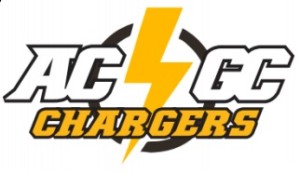 Both AC/GC basketball teams were in action over the weekend.
The Chargers made the trip to face off Exira-EHK. The girl's team hit the court first to take on the 9-1 Spartans. AC/GC got off to a nice start and took a one-point lead into the halftime break. The Spartans came out of the locker room on the attack and outscored AC/GC 18-10 in the third to take a seven-point lead into the final quarter. AC/GC was unable to overcome the deficit and Exira-EHK was able to hold on for a 57-66 win.
The boys took the court to try to make it two wins in a row. AC/GC jumped out to a 15-11 lead after the first quarter then saw that lead evaporate to a three-point deficit heading into the fourth quarter. AC/GC was able to get the lead and keep in into the buzzer and leave the gym with a 52-50 victory. Bryce Littler exploded for 15 points en route to the win.
AC/GC will be in action Tuesday when they try to avenge a season opening loss to Madrid. You can listen to the game online for free on the KKRF-2 livestream on RaccoonValleyRadio.com and through the free KKRF-2 mobile app.