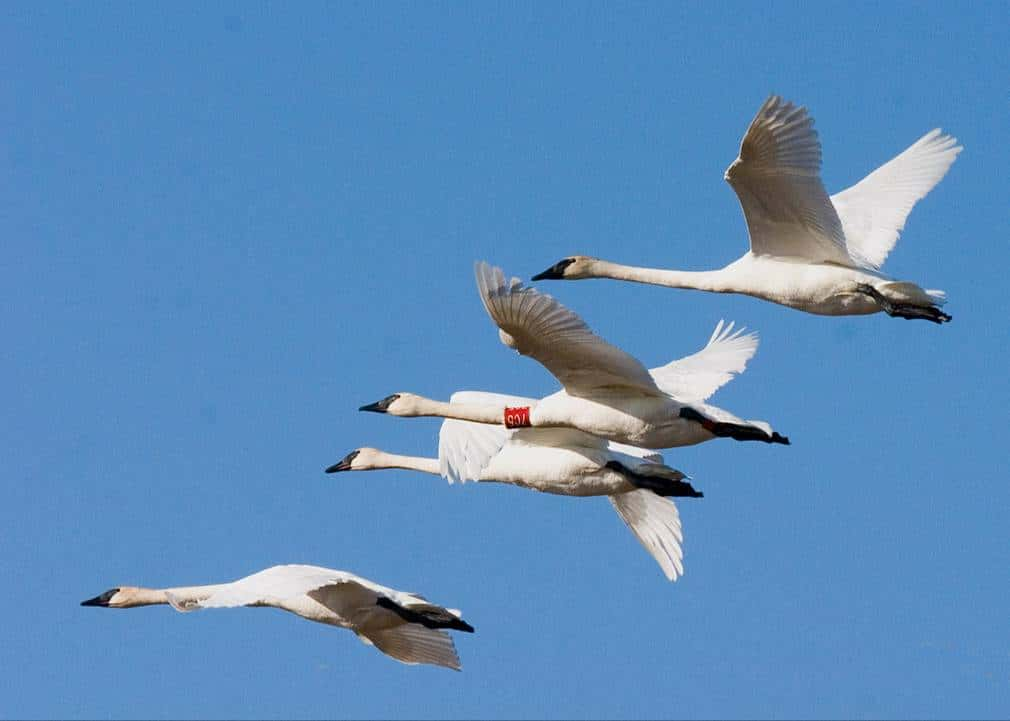 An annual multi-county event is coming up this weekend, and Dallas County Conservation encourages everyone to give it a try.
The Trumpeter Swan Soiree will be held Saturday, January 18th from 11 a.m. – 1:30 p.m. at Walnut Woods State Park in West Des Moines. The program is a collaboration between the Iowa Department of Natural Resources and the Dallas and Polk County conservation departments, and serves to celebrate and educate people about North America's largest waterfowl species. The program will be held regardless of the weather this weekend, with some aspects held indoors and others outside in the park. Spotting scopes and binoculars will be provided, and attendees will be able to view the estimated hundreds of trumpeter swans that winter in central Iowa.
Hot chocolate and cider, cookies, hot dogs, and other snacks will be provided to attendees at no cost. The event is free to attend and no registration is required. For more information on this and other upcoming Dallas County Conservation events, stop in or call Forest Park Museum and Arboretum in Perry at 515-465-3577.