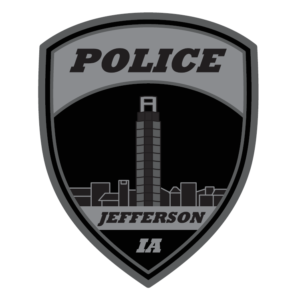 Monday, January 13th
3:33am: Steve McClain requested an officer at 303 North Elm Street to speak with him about being assaulted by a family member at 306 West Washington. The officer arrived at 303 North Elm and could not locate McClain. The officer went to his residence and spoke with him at 306 West Washington Street. McClain advised the officer he did not wish to speak with him and needed no assistance at that time.
5:40am: An officer responded to an Alarm Activation at 204 West Madison Street. The officer cleared the building and found nothing out of the ordinary inside.
10:40am: An officer completed a Funeral Escort.
11:19am: An officer delivered a Death Notification in Jefferson.
7:05pm: Officers assisted the GC Ambulance with a Medical Call in the 200 Block of West Harrison Street.
10:27pm: A Traffic Stop in the 900 Block of East Lincoln Way Street resulted in Larissa Hornsby of Jefferson being cited for, "Excessive Speed."
10:55pm: An officer was requested at 777 Wild Rose Lane for a reported Harassment occurring there. Brittany Smith requested officers to advise a male present at the casino to end contact with her. The officer passed this request to the male party.
Note: All charges are merely an accusation. All defendants are presumed innocent until and unless proven guilty.