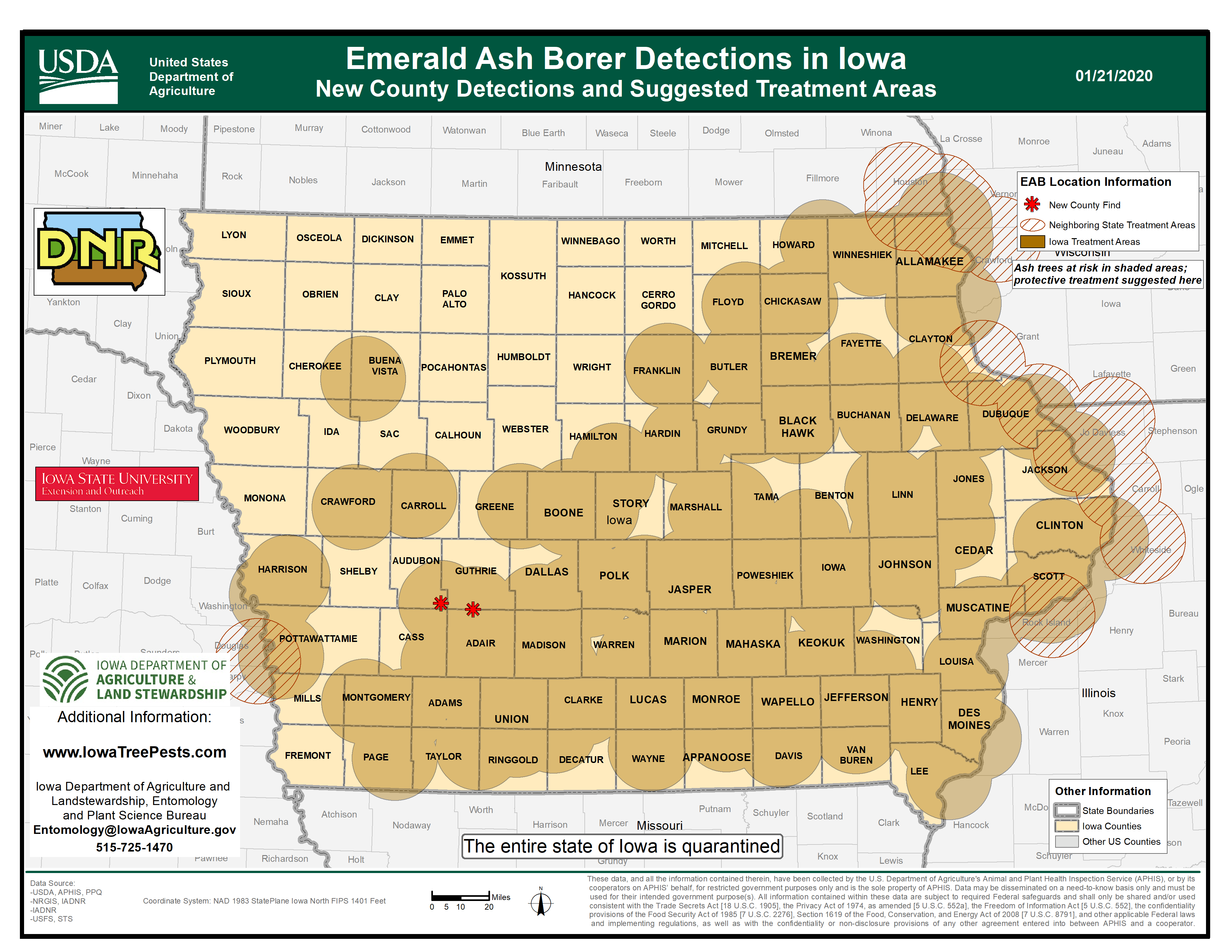 An invasive, tree-killing pest has been confirmed in Guthrie County.
According to the Iowa Department of Agriculture and Land Stewardship, emerald ash borer (EAB) larvae was collected from infested trees in the City of Casey. EAB is a small, metallic-green beetle that attacks and kills ash tree species. Infested trees typically die within two to four years. Signs of infestation may include canopy thinning, woodpecker damage, water sprouts from the trunk or main branches, and vertical bark splitting.
EAB has been found in 71 Iowa counties since 2010, and the entire state is under quarantine for EAB. This federal quarantine prohibits the movement of regulated articles such as living and dead material from ash trees and all hardwood firewood out of Iowa into non-quarantined areas of other states. For a map of treatment areas and new detections of EAB in Iowa, visit this story at raccoonvalleyradio.com.