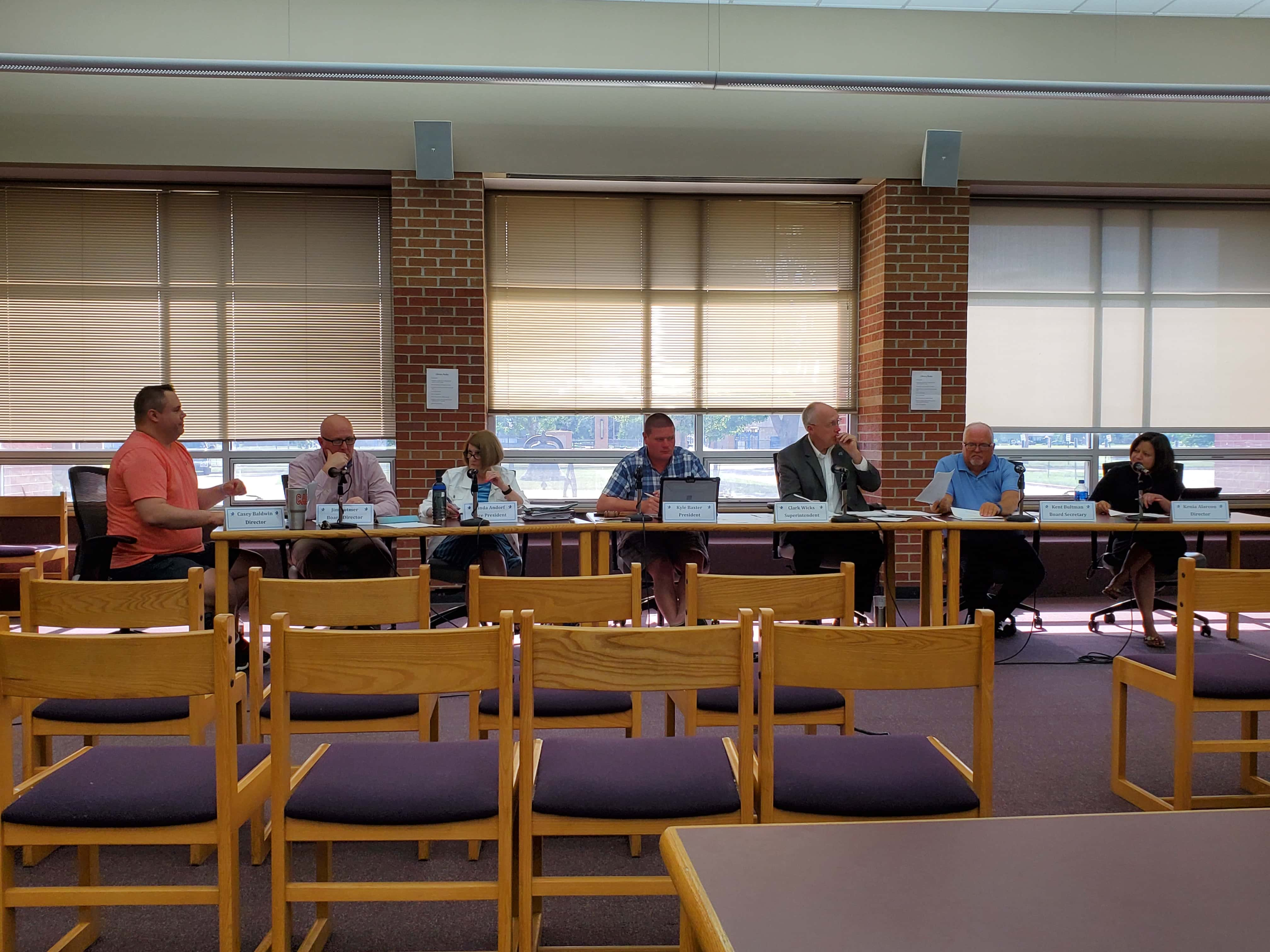 The Perry School Board will convene Monday evening in regular session.
The meeting will begin with a report from Superintendent Clark Wicks and Board Vice President Linda Andorf on the 2020 Day on the Hill with the Iowa Legislature. Wicks will also give an update on the facilities project. In general business, the Board will consider an out-of-state trip request for the Middle School Music Department, for an educational visit to Minneapolis this May. Following that, they will have discussion and possible action on a transfer from the General Fund to the Student Activity Fund for protective and safety sports equipment.
Other items on the agenda include: consideration of the 2018-19 school audit report; the 2020-21 instructional and extra-curricular activity fees; revisions to Board policies; a middle school book fair fundraiser; and personnel changes. Finally, the Board will consider the purchase of student laptops, bags, and Chrome management licenses, which is not to exceed $150,000. The meeting will be held at 6 p.m. Monday in the high school's Brady Library.