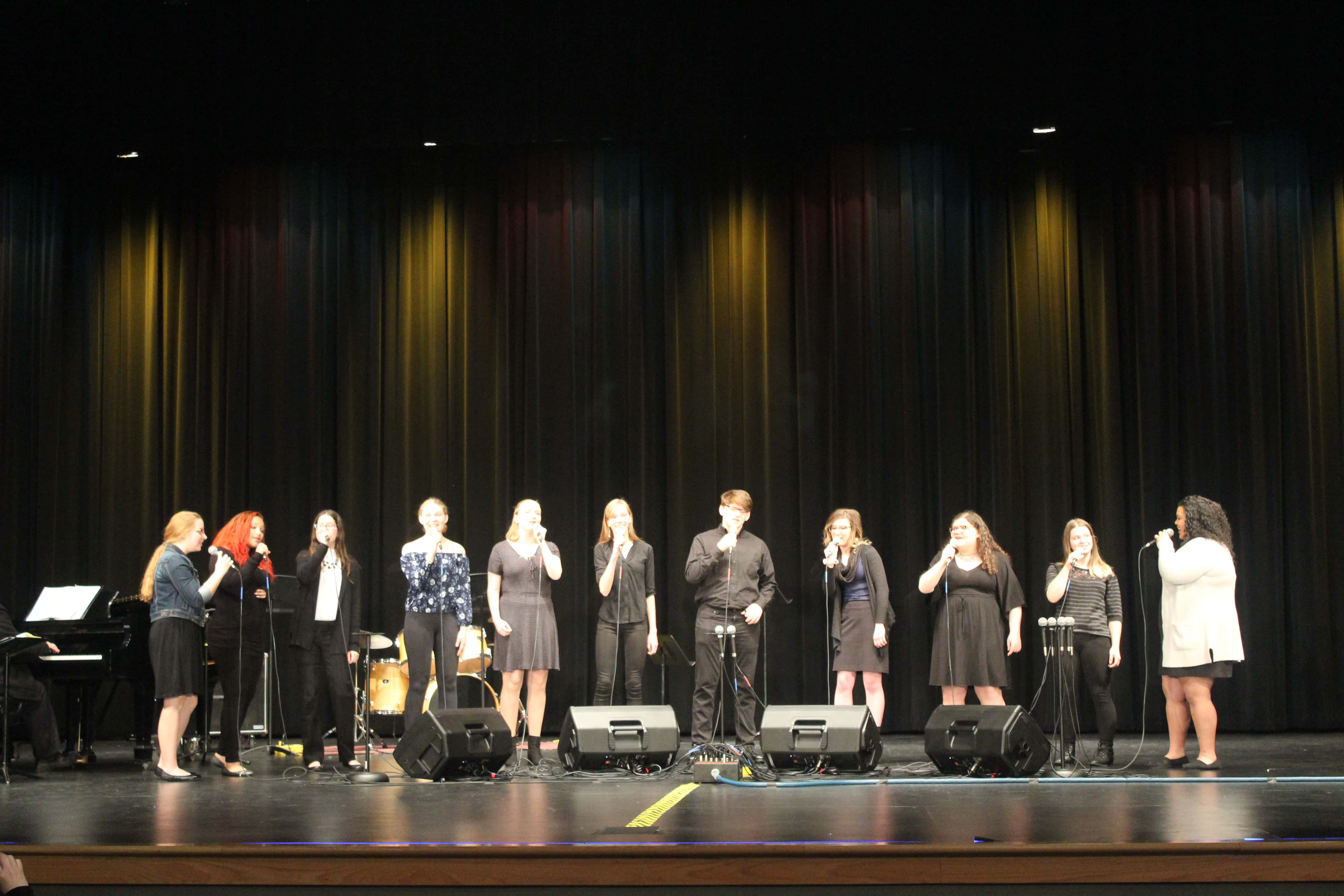 Perry Jazz Choir, Nota Azul
Music was in the air Monday evening at the Perry High School Performing Arts Center, thanks to the annual Iowa High School Music Association's State Jazz Choir Festival.
Perry was one of five schools taking part in the competition, with vocalists from Adel-DeSoto-Minburn, Bondurant-Farrar, Greene County, and Woodward-Granger in attendance. Each group performed for a panel of three judges and a large audience, and received feedback and a rating afterwards. The Perry choir received a Division "II" rating, which director Jenn Nelson said they were very pleased with. The Greene County group and the second of two ADM ensembles both received "I" ratings, while the first ADM group joined Perry with a "II." Bondurant-Farrar and Woodward-Granger both received a III.
Nelson felt the event went smoothly and she received positive feedback from the visiting choir directors and judges. She offered her thanks to the Perry student and parent volunteers, the SkillsUSA and Technology Student Association (TSA) programs for running the concession stand, and retired Perry High School band director Steve Cook for once again helping with the organization.