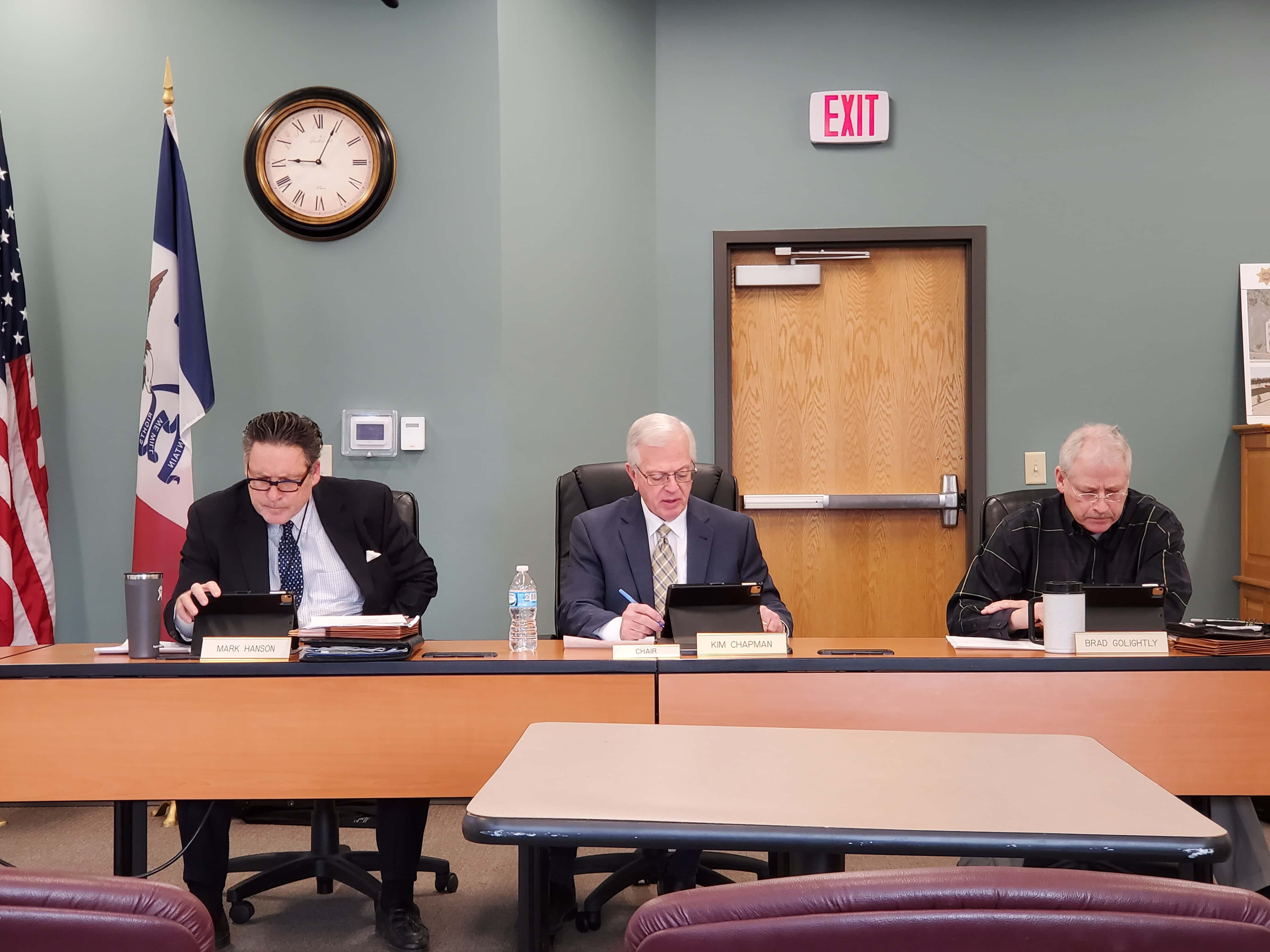 The Dallas County Board of Supervisors will convene Tuesday morning in regular session.
The meeting will begin with several topics involving the Human Resources Department, including payroll change notices, vendor proposals for a pay plan review, and a scanning contract with Advantage Archives. At 9:30 a.m. there will be the first of two public hearings, which will be on the disposal of County-owned Secondary Roads Department buildings. The second hearing will be at 10 a.m., which will be to consider bids for the new courtroom project at the courthouse. The Board will also set public hearings on bid opening and awarding contracts for certain Roads Department buildings.
Other items on the agenda include: a wetland credit allocation for the City of West Des Moines; authorizing the transfer of numbers in the queuing system for the Treasurer's Office to another county; the purchase of two pickups and a soil compactor attachment for the Roads Department; consideration of renovation bids and equipment for the building at 910 Court Street; and a 28E agreement with Central Iowa Workforce Development, Region 11. Finally, there will be a possible closed session to discuss purchase of particular real estate.
The meeting will be held at 9 a.m. Tuesday in the Board of Supervisors meeting room in downtown Adel.