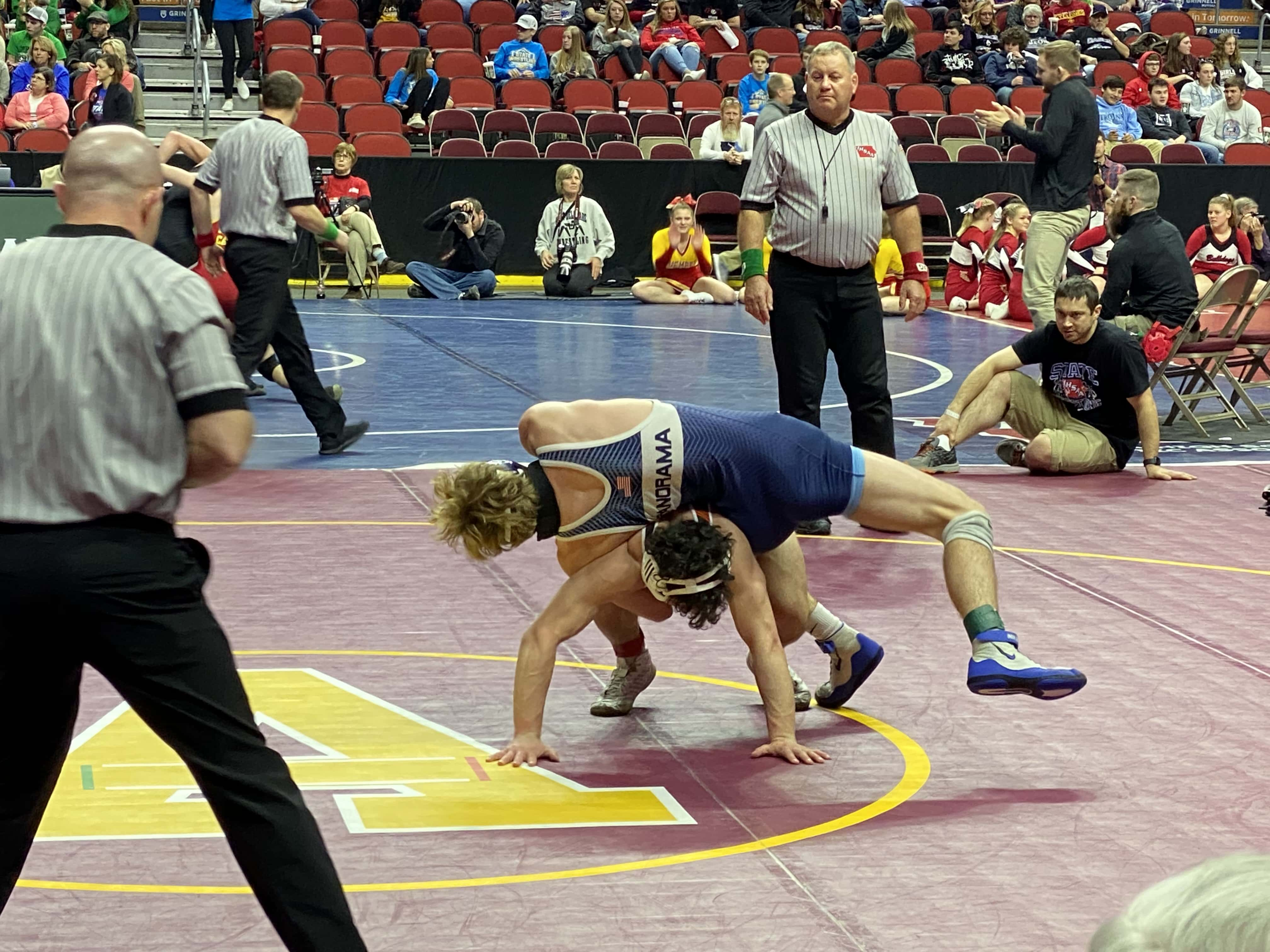 For at least the next half decade, the state wrestling tournaments and state basketball tournament will remain at Wells Fargo Arena.
The Iowa High School Athletic Association's Board of Control approved an agreement with Spectra, the Iowa Events Center operators, to keep the two highest attended championship tournaments at the venue that has hosted them since it opened in 2006.
Hopefully, Panorama will be spending a lot of time in Des Moines next season. The Panthers qualified their two district qualifiers in senior Emry Colby and unbeaten junior Wyatt Appleseth. Both wrestlers finished in the top four with Colby capping off his senior season with a 4th place finish. Appleseth finished in third place, with his only loss the entire season coming from the eventual state champion in a 4-1 decision. While Colby will not be returning to the mats next year, there is a lot of optimism that Appleseth can make a real run at a state championship.
On the hardwood, both the Panorama boys and girls basketball teams were just one victory away from the state tournament. The girls team will only lose one senior in Anna Holloway and will bring back four starters in Payton Beckman, Laci Rishel, Angel Poldberg, and Ella Waddle, who each earned post-season accolades. The Panther boys team will lose seniors Malachi Peasley, Kolby Shackelford, Michael Allen, and Wil Jones. While they'll miss this graduating class, they do bring back a solid senior class next year led by Evan Taylor and Zach Rizutti.