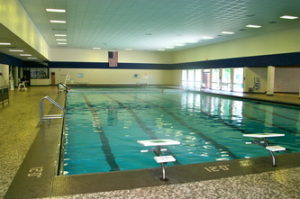 As cabin fever continues to grow for families exercising social distancing, it can be a comfort to see something fun at the end of the tunnel. With that in mind, the Perry Parks and Recreation Department encourages the public to prepare for summer swim lessons.
Registration begins on Wednesday, April 1st at 6 a.m. for the three sessions in June and July. Aquatics Director Kami Kirchner says there are six levels of lessons, which will meet over a two-week period. The deadline to sign up is the Wednesday before each session starts, though Kirchner says people shouldn't wait that long to register. "They typically fill up very fast. We keep the numbers a little bit smaller, we go for quality over quantity. So typically we have four kiddos per level, unless I can get extra instructors. Because I'd rather have the kids be in a safe environment and get more out of the lesson than try and cram a bunch of kids in and create an unsafe environment."
The first session will be from June 1-11, the second from June 15-25, and the third from July 13-23. Classes meet Monday-Thursday, from 9:30-11:45 each day, with all lessons at the McCreary Community Building. The fee is $28 for rec center members, and $38 for non-members. Kirchner reminds people that with the possibility that City buildings will still be closed on April 1st, they will need to register either online by clicking the link below or by calling the McCreary Center at 515-465-5621.