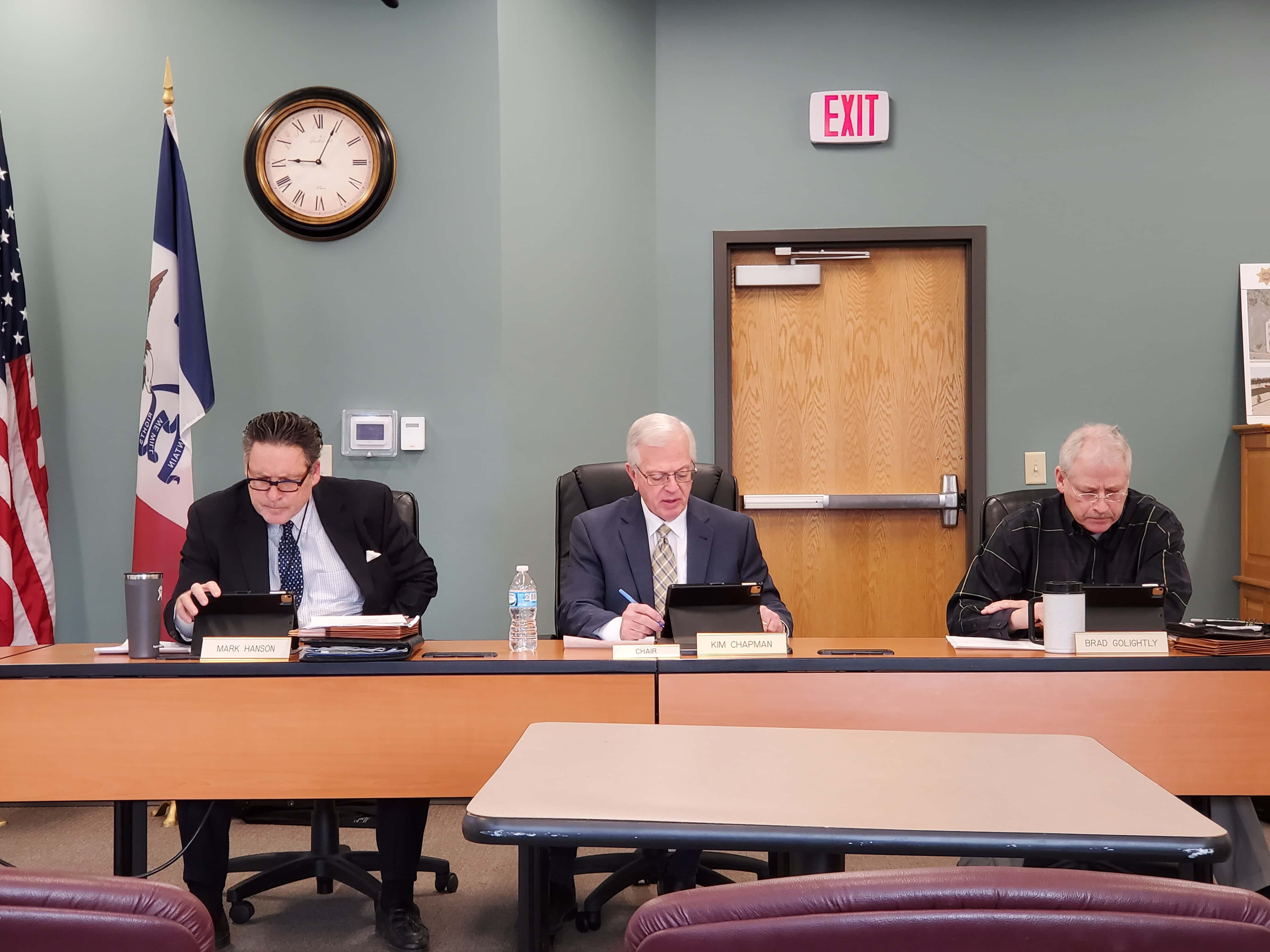 The Dallas County Board of Supervisors will convene Tuesday morning in regular session.
The meeting will once again be held remotely as the County continues social distancing protocols related to the COVID-19 pandemic. The first items involve the Human Resources Department, starting with payroll change notices. The Board will then consider a coronavirus essential critical infrastructure operations workers letter template, as well as employee policy manual temporary amendments. Next, they will consider the second pay application and a change order for the DMACC classroom project at the Human Services Campus. The Supervisors will also consider a pay application for the 910 Court Street renovation project.
At 10 a.m. there will be a public hearing regarding the five-year road construction program. Other items on the agenda include: a wetland credit allocation for the City of West Des Moines; discussion on the June 2nd primary election; a purchase agreement for D.R. hardware for the Information Technology Department; and property maintenance at 1131 Prairie Street in Adel. The Board will then recess and reconvene at 6 p.m. for a public hearing regarding the vacation of a portion of County Road R-16.
The morning session will begin at 9 a.m. Anyone interested in taking part can call the remote line, 1-877-820-7831, and use the pass code 7526815.