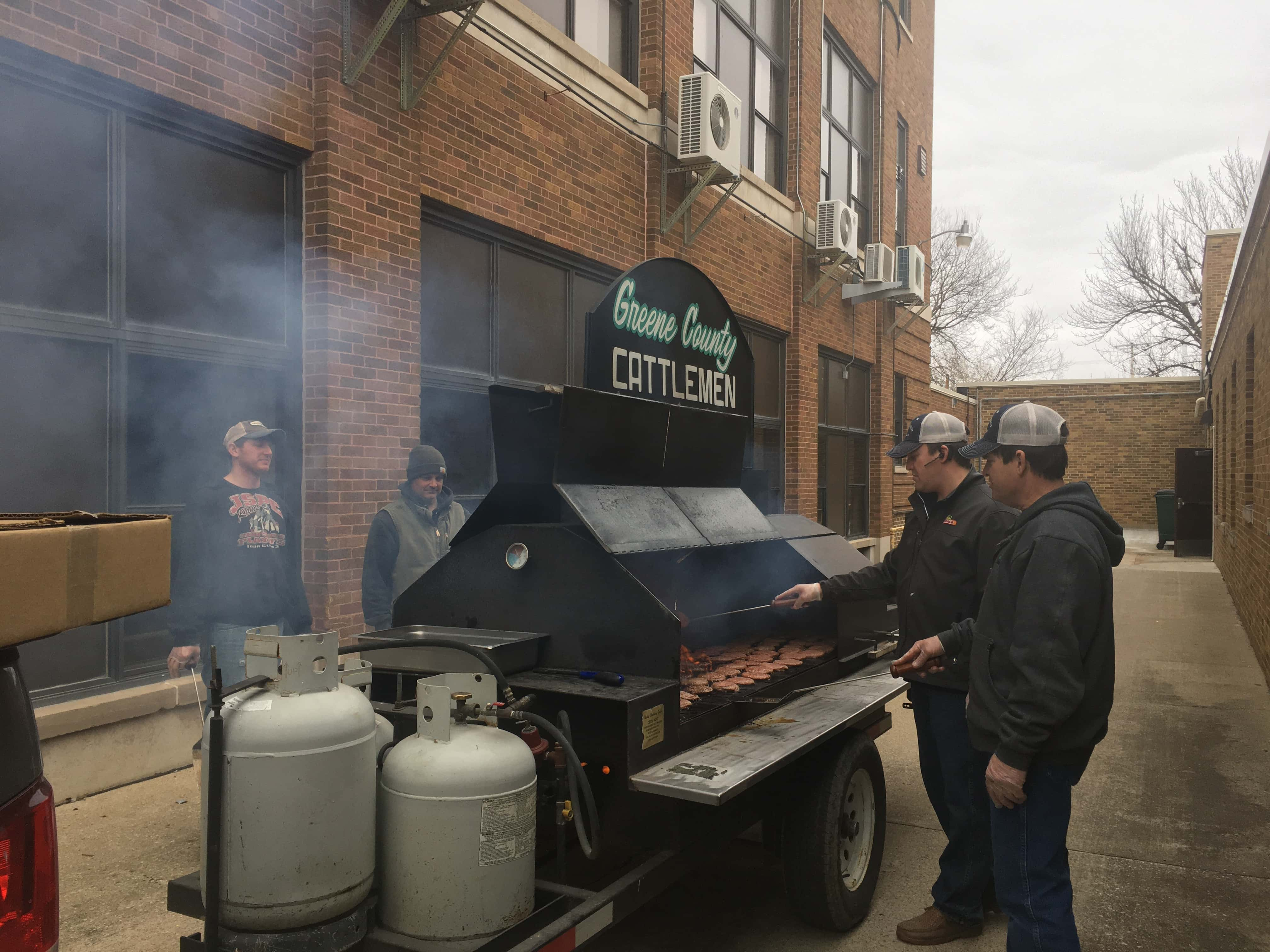 Photo courtesy of GCCSD
Several youth in Greene County are taking advantage of the free lunch programs put on by both Greene County and Paton-Churdan school districts.
Paton-Churdan Principal Annie Smith tells Raccoon Valley Radio about 75-percent of the student body received a free meal Monday-Friday while their school building is closed. She says they are happy with the turnout and encourages families to continue to take advantage.
"We don't want anybody to think that it's a burden for the school, it's actually the opposite. We love helping and knowing that we're able to serve families in this time. So it just alleviates one burden to have to worry about those extra groceries and that extra meal that they're home for now."
Greene County Superintendent Tim Christensen says a total of 1,994 meals were served during the first week of the free lunch program. This past Friday was an extra special treat as the Greene County Cattlemen's Association donated and grilled hamburgers for both school districts. Cattlemen's Association Board of Director member Tanner Lawton says after they made a monetary donation to the local food pantry, Greene County Action Resource Center, they wanted to give the youth a fresh meat choice and promote beef at the same time. 
Smith says due to growing COVID-19 concerns, they are moving to a modified lunch program schedule with two meals on Mondays and Wednesdays and one meal on Friday. The time remains the same from 11:30am-12:30pm near the bus stop at the school building in Churdan. Greene County will continue with its Monday-Friday schedule from 11:30am-1pm at their locations including the Greene County Middle School gym, and the community centers in Scranton, Grand Junction and Rippey.