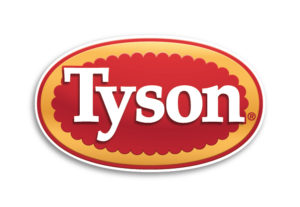 It's not an April Fool's Day Joke, Tyson will be giving out FREE CHICKEN on Wednesday, April 1 in the Crossroads Church parking lot. Here are the details you will want to know:
The Tyson semi will be out there in the morning for specified groups/organizations to pick up meat.  At 2PM they will distribute to the general public. Officials are asking that the general public not arrive before 1 PM so they can finish the group distribution and allow parking lot volunteers to get into place.
This will be a drive thru operation, much like the mobile food pantry was last Saturday. Everyone is being asked to remain in their cars and the volunteers will be following recommended safety precautions.