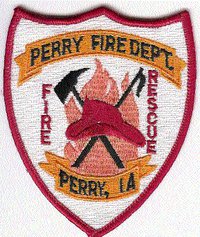 The Perry Fire Department responded to a house fire in Boone County Thursday morning, and they were able to save the residence from severe damage.
According to Perry Fire Chief Chris Hinds, the blaze was reported at 9:41 a.m., located in the 400 block of 320th Street just north of Perry in Boone County. The residence is owned by Kent and Heather Friedrichsen, and the family was able to get out of the house unharmed. Hinds said they were able to contain the fire to an attached office at the residence, and kept it from damaging the rest of the house aside from some smoke and heat damage. A preliminary investigation indicated the cause was electrical in nature, but the exact reason is still undetermined. Crews left the scene at 11:49 a.m.
One firefighter did sustain minor injuries related to a fall, and they were treated at the scene by Boone County Emergency Medical Services. The Perry crew was aided by the Ogden and Bouton fire departments, as well as the Boone County Sheriff's Office. Raccoon Valley Radio will bring you more information as it becomes official.