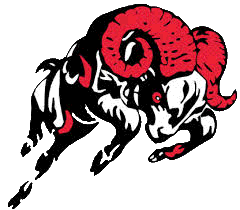 The Greene County School District has released new information of how they plan to handle student education to coincide with Governor Kim Reynolds extended school closure through April 30th.
The District has taken guidance from the Iowa Department of Education to provide "Voluntary Educational Enrichment Opportunities." With the final details yet to be determined, these opportunities will be shared with students and parents through a video format with those who have internet access and a paper/packet will be available for those who do not have internet access. Weekly learning will be done through a video pink or the packet and during the week, teachers will arrange times to interact with students. The students are then responsible for providing some type of learning with the teacher at the end of each week and the teacher will then provide feedback. Click the link below to take a short survey so the district knows who has internet access.
By doing "Voluntary Educational Enrichment Opportunities" the district will not be required to make up any missed days of school from April 13th-30th. 
First-fourth grade students can pick-up their Google Chromebooks on Thursday at a designated time at the elementary school. Parents or guardians can drive up to the drop-off/pick-up area where the Chromebooks will be given to you. Middle school students can pick up their Chromebooks on Friday where parents can drive through the loop to the west side of the gym at designated times. Finally, high school students can pick up Chromebooks on Thursday, with the freshmen and sophomores from 8-11am and juniors and seniors from 1-4pm. Click the link below for a Chromebook Loan Agreement for 1st-8th grade students.
At this time, prom and graduation are scheduled to happen in May, as the temporary closure is set to end on April 30th. The Grab and Go Lunches will continue through the 30th. See the list below for when your child(ren) can pick up their Chromebook. 
Internet Access Survery:
https://docs.google.com/forms/d/e/1FAIpQLSc0fJtC0GRWAB4EnabtXKs5o2oKnkfHfC7QS8sPg0x5fT9RPg/viewform
Chromebook Loan Agreement for 1st-8th grade students
https://docs.google.com/forms/d/e/1FAIpQLSeyb9XEzXWCecZzEwI7K2E3eplz_7WDphE0EpTVosAjj9GnCw/viewform
Thursday, April 9: Chromebook pick-up times for 1st-4th graders:
| | |
| --- | --- |
| 7:30 – 9:30 | 4th Grade |
| 9:30 – 11:30 | 3rd Grade |
| 11:30 – 1:30 | 2nd Grade |
| 1:30 – 3:30 | 1st Grade |
Friday, April 10: Chromebook pick-up times for 5th-8th graders
| | |
| --- | --- |
| 7:30 – 9:30 | 5th Grade |
| 9:30 – 11:30 | 6th Grade |
| 11:30 – 1:30 | 7th Grade |
| 1:30 – 3:30 | 8th Grade |
Thursday, April 9th: Chromebook pick-up times for high schoolers:
9th and 10th: 8am-11am
11th and 12th: 1-4pm