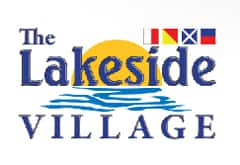 Many area health care providers, clinics, hospitals, assisted living and nursing facilities were considered to be "short-staffed" before the Covid-19 outbreak, but now, the stress is exemplified even more.
Communities across the area know that these times are stressful and tough for all, but especially for those who are working in a health care profession, which is why Panora residents and management of Lakeside Village felt so strong about showing their appreciation for the hard work of the staff at Lakeside Village.
Management decided to plant a sign on the lawn at Lakeside Village to show their employees that they matter and are appreciated.  The sign reads "Heroes Work Here" along with "You Rock" and "Thank You."
Times like these are undoubtedly challenging and demanding of healthcare workers, but simple signs of gratitude can be reassuring and a reminder that the work they are doing is important.
Lakeside Village in Panora offers independent senior living, along with assisted living and memory care.
If you know of "Good News" in your community, email it to us at goodnews@raccoonvalleyradio.com.