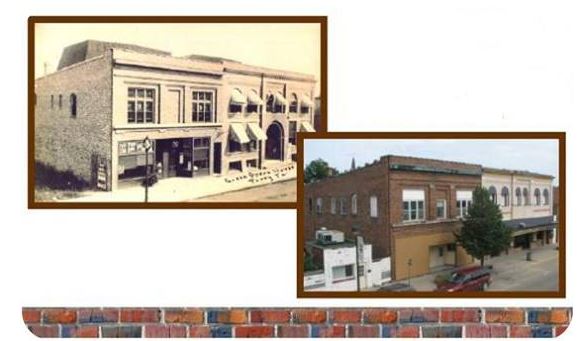 The Perry Nudgers group has their next big building renovation project in their sights, and with the City's help they're seeking financial support from the State of Iowa.
The project will be the renovation of 1306 2nd Street, commonly known as the Morgan Building, located just south of the Perry Grand 3 Theater downtown. A few years ago the building was severely damaged by an upstairs fire, and the Nudgers recently purchased it to give it one of their extreme makeovers. To do that, they applied with City assistance to the Iowa Economic Development Association for a Community Catalyst Building Remediation grant. City Administrator Sven Peterson is confident the grant will be awarded, largely because it was the IEDA that suggested the City apply. "This Community Catalyst program through the state is something that the state has actually really encouraged us to go after, just because they're excited about what's been going on in Perry and proud of all that we've accomplished. So they really encouraged us and pushed us to apply for this."
Peterson says the grant would be for $100,000, with a $20,000 match from the City. He adds, the City's contribution would be paid through Tax Increment Finance (TIF) funds, which would be provided by the increase in taxable value of the building. Essentially, the building would pay for part of its own renovations. To learn more about this and other City of Perry topics, listen to today's and tomorrow's Perry Fareway Let's Talk Dallas County programs on air and at RaccoonValleyRadio.com.