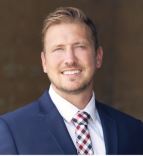 The Iowa Legislative Assembly is expected to return from a nearly two-month recess this Friday, but not much has been said on how the session will be conducted due to COVID-19.
A couple weeks ago the House and Senate Minority Leaders sent a letter to the Iowa Legislative Council recommending what procedures should be taken once the session resumes, like requiring health screenings for anyone entering the Capitol, staggering voting to limit the number of legislators in the chamber at one time, and livestreaming all subcommittee, committee, and floor proceedings to the public.
State House District 20 Representative Ray Sorensen (R) says he has no insight as to when or how the legislature will actually reconvene, "I do know that if we're limiting the number of folks that can gather in a group that it'll be hard to follow those rules, if we're jamming a hundred representatives from around the state into one room to vote. That's not to mention subcommittee meetings, as well as being able to be accessible to the public. So I think we have some thinking and some planning to do before we can rush back to session."
Sorensen has previously predicted that the session won't reconvene until after the spring planting season is completed. You can hear more from Sorensen in today's Let's Talk Guthrie County program on air and at raccoonvalleyradio.com.