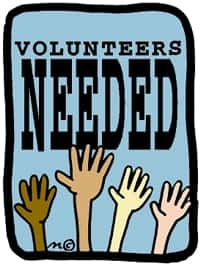 Getting involved with helping people during the COVID-19 pandemic may seem counterintuitive to social distancing recommendations, but the Dallas County Health Department points out there are still ways to volunteer in a safe way.
DCHD Health Navigator Ann Cochran says one of the industries most in need of volunteer help is food assistance, with local food pantries providing many opportunities to safely devote your time and efforts. "Food pantries continue to receive big shipments of donated food, and they need someone to unload the food (and) put it into the pantry. And most of them are doing curbside pickup where the volunteers would go out to vehicles, ask how many people in the household, and then bring out enough groceries for that many people. (It's done) with as little contact as possible, and typically the volunteers are wearing both gloves and face masks."
Cochran adds, there are also several ways to volunteer that don't require you to leave your home. She says the state's Volunteer Iowa website is a portal to many virtual and remote volunteer opportunities. Cochran also suggests giving monetary support to local nonprofits if you have the means. To learn more about volunteering during the COVID-19 pandemic, click the first link below to visit the Volunteer Iowa website. Click the second link to hear more from Cochran through the recent Perry Fareway Let's Talk Dallas County program with her.
https://volunteeriowa.org/
https://www.raccoonvalleyradio.com/2020/05/13/lets-talk-dallas-county-5-13-2020-ann-cochran/