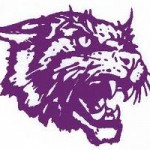 Anytime you are looking for wins in a season, defending and winning at your home field is key to any teams success on the season. For the West Central Valley Wildcats softball team, they will have a young team this year, and one of their main goals will be finding ways to win at home and protect their home turf.
During the 2019 year, the Wildcats were able to only record a pair of wins at home and actually was able to tally more wins on the road. Keep in mind they do play in one of the tougher conferences in the state of Iowa in the West Central Activities Conference and faced the third hardest schedule in the conference last year.
That said, if the Wildcats can win some big ball games at home this year, they will not only have a better record, but they will also play with more confidence as well.