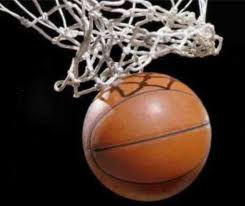 The Dallas Center-Grimes Girls' Basketball team had a successful 2019-2020 campaign, but one of the few blemishes on the record this past season for Adam Jones and his Fillies was a road game at Des Moines Christian.  DC-G dropped the game at DMC 53-34, which was their first loss of the season shortly before Christmas Break.
With the two schools close geographic proximity, many members of each school's team are familiar with one another, and a name that many DC-G parents and faithful may recognize is Moriah Prewitt.
Last season, the 5'8″ Junior was trouble for DC-G.  She lit up the Fillies in an all around impressive effort with 14 points, 3 rebounds, 3 assists, and 3 steals.
In recent weeks, Prewitt, who will be entering her Senior season at Des Moines Christian has announced her commitment to play basketball for Northern Illinois University in DeKalb.  NIU plays Division I in the MAC.
DC-G will get another chance to try and slow down Prewitt when they face DMC this next winter.
DC-G Girl's Basketball finished their 2019-2020 season with a 16-7 record, and just one win shy of qualifying for the State Tournament.