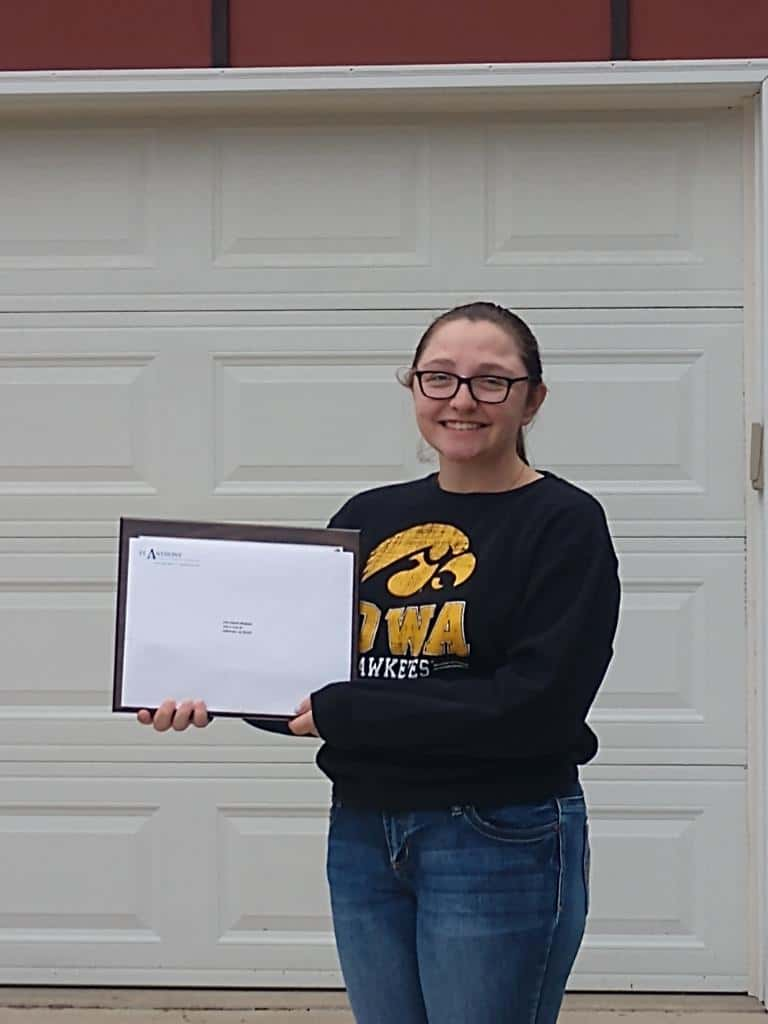 Greene County High School senior Ellie Madson was honored Tuesday afternoon by Activities Director Todd Gordon and a small group of teachers and supporters in the driveway of her Jefferson home. She was the school's finalist for the Iowa Girls High School Athletic Union E. Wayne Cooley Scholarship, for which she received a plaque. Madson also was presented a scholarship certificate from St. Anthony Regional Hospital.
She told Raccoon Valley Radio Mr. Gordon had called her to set up a time to give her the plaque, but she had forgotten about it, for good reason as it turned out. "I totally forgot about him coming by Tuesday at 3 p.m. because I was taking a Stat ( online Statistics class) final. I heard a fire truck siren and knocking on the door and wondered what was going on. Once I saw Mr. Gordon, I remembered, but I was so surprised to see the fire truck and other people applauding for me. It was really special!"
Also honored Tuesday afternoon were Female Ram of the Year Izzy Bravard, Male Ram of the Year Carter Morton, and Bernie Saggau Award recipient Will Hansen.