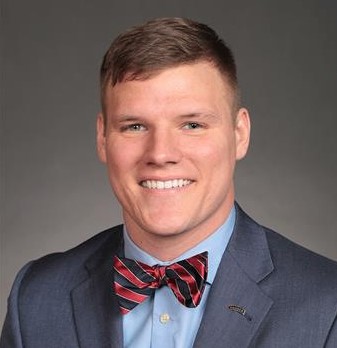 Photo courtesy of Iowa House Republicans
It's been almost two months since the Iowa Legislative Session went on temporary recess due to COVID-19, but when lawmakers get back to the Statehouse, things might look a little different.
District 47 Representative Phil Thompson of Jefferson says when the session resumes on June 3rd, lawmakers will be wearing masks and allowed to conduct most of their business in the gallery and on the debate floor of the House. He believes that will allow legislators more room to spread out for social distancing. Thompson notes the debate floor is also where all full committees will conduct meetings.
"Having all of our meetings in the chamber allows us to live stream, still provide transparency through the committee process and the sub-committee process as well. We're going to be interacting as much as we can via email, text, or phone, similar to what we've been doing in the interim."
Thompson adds, anyone who enters the building will be screened for the virus and have their temperatures checked.