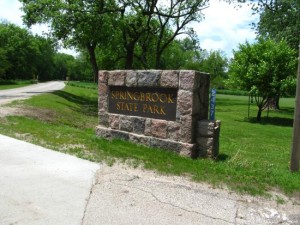 Reopening of facilities at Iowa state parks are increasing this weekend, with modern restrooms, shower buildings and cabins available for use.
This means Springbrook State Park's campground is open for all campers, including RVs, pop-ups and tent camping. Park Ranger Rod Nelsen emphasizes that not all COVID-19 related restrictions have been lifted, "The one thing that I do want to caution is that things are not back to normal yet. So they need to keep in mind that even though camping has opened up that we're not allowing any visitors in the campground either so they need to be patient with that as well."
Nelson also mentions that only six overnight occupants per campsite will be allowed, unless an immediate family contains more than six people. Shelters, lodges, playgrounds, group camps, museums, and visitor centers remain closed for all state parks at this time. Communal picnic tables and grills are open for use at campers' own risk, and beaches remain open but will be monitored closely. To make a camping reservation, or find more information about Springbrook, visit here.