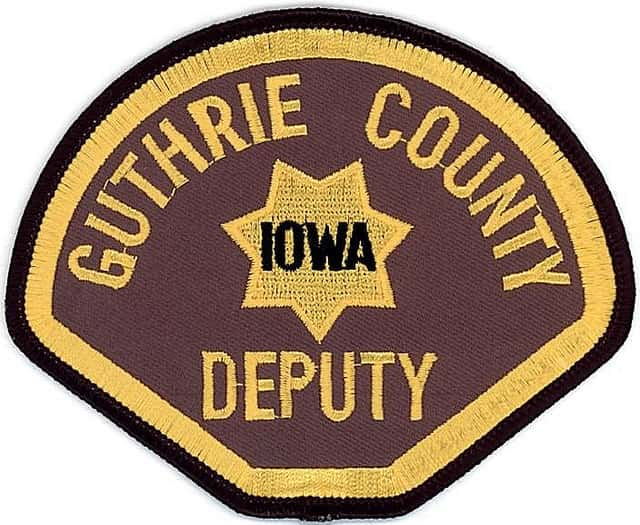 A West Des Moines man faces multiple charges in Guthrie County after a vehicle pursuit Thursday night.
According to the Guthrie County Sheriff's Office, a deputy was patrolling vehicles driving on Highway 141 through Bayard when around 11:35 p.m. a westbound vehicle was clocked driving 63 miles per hour in a 35 mph zone. The deputy attempted a traffic stop and the vehicle then sped up to 110 mph in a 55 mph zone. A pursuit ensued, as the vehicle drove through the City of Coon Rapids at speeds over 100 miles per hour, passed another vehicle in a no-passing zone, and drove through multiple stop signs.
The vehicle then struck stop sticks set by an Audubon Police officer at the intersection of Highway 71 and 180th Street. The vehicle proceeded for another half mile before pulling over, and the driver, 29-year-old Joseph Raymond Brue, was arrested. A search of his vehicle found several THC gummy candies and a receipt for them purchased the same day, a six inch buck knife, and two open bottles of wine. Brue was transported to the Sheriff's Office, where field sobriety tests were conducted and signs of impairment were observed. Results are pending for a urine test he consented to.
Brue is charged with eluding, a class D felony, and possession of marijuana first offense and carrying a knife over five inches, both serious misdemeanors. Raccoon Valley Radio will bring you more information as it becomes official.