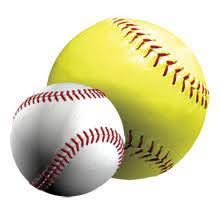 Youth sports in Greene County have been impacted by the 2019 novel coronavirus.
Greene County Youth Athletic Association President Travis Warnke says the virus forced the cancellation of the Little League season for 223 kids in pre-kindergarten through sixth grade from all of the incorporated cities in the county, along with Bagley, Farnhamville and Lohrville. Warnke points out the decision was made with the safety of the participants and volunteers in mind. He notes full and partial refunds have been offered to parents or they can donate the registration fee back to GCYAA to further help the organization. Warnke says they would like to hear from those who haven't responded yet by May 31st by emailing them at gcyaa1@gmail.com.
Warnke says there's a drawing on their Facebook page where parents can post a picture of their athlete by May 31st and be entered into a drawing for one of four $50 gift certificates to Dicks Sporting Goodst. 
As for the football program, Warnke says a final decision has not been made on whether or not to have the season. However, they have delayed the registration time frame until it gets closer to when the season would open in the fall.