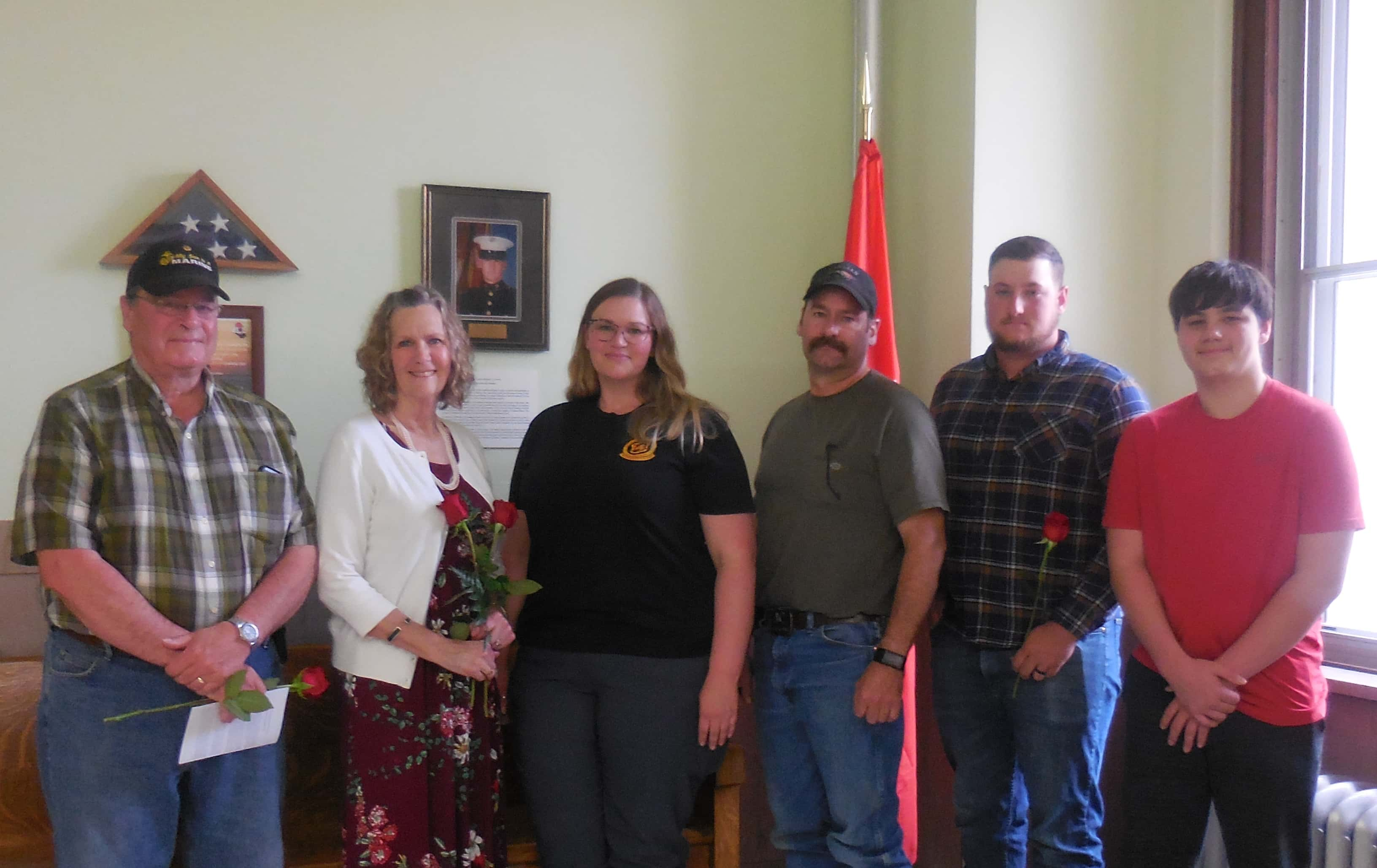 Carman family poses with Ben Carman's photo
A small gathering was held in the south room of the Greene County Courthouse Friday for a dedication ceremony for two Greene County military veterans that were killed in action.
"Remembering Our Fallen Heroes" features a permanent photo display of Floyd W. Brown, who was killed during World War I, and is believed to be the only Jefferson resident to have been killed in that war. He is also the namesake of the local American Legion Post #11. The second photo display was of Lance Corporal Benjamin Carman, who was killed in 2004 during Operation Iraqi Freedom.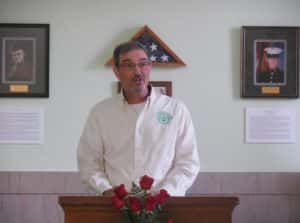 American Legion Post Commander Phil Thompson spoke highly of Carman, having grown up with him. 
"Ben's life, sacrifice and service has left a lasting impact on our community and it is still very much alive today. He was a role model for his friends, for his peers, and anybody that knew him. At 19, I patrolled Al Anbar Province in rural Ramadi and thought of him everyday."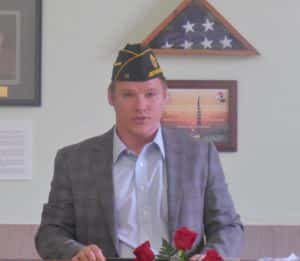 Carman's family was at the ceremony and received a mini folded flag and roses in memory of Ben. The displays were part of a resolution from the Greene County Board of Supervisors to allow for the permanent display of Brown's photo and rotating other fallen county veterans with the first being Carman's.