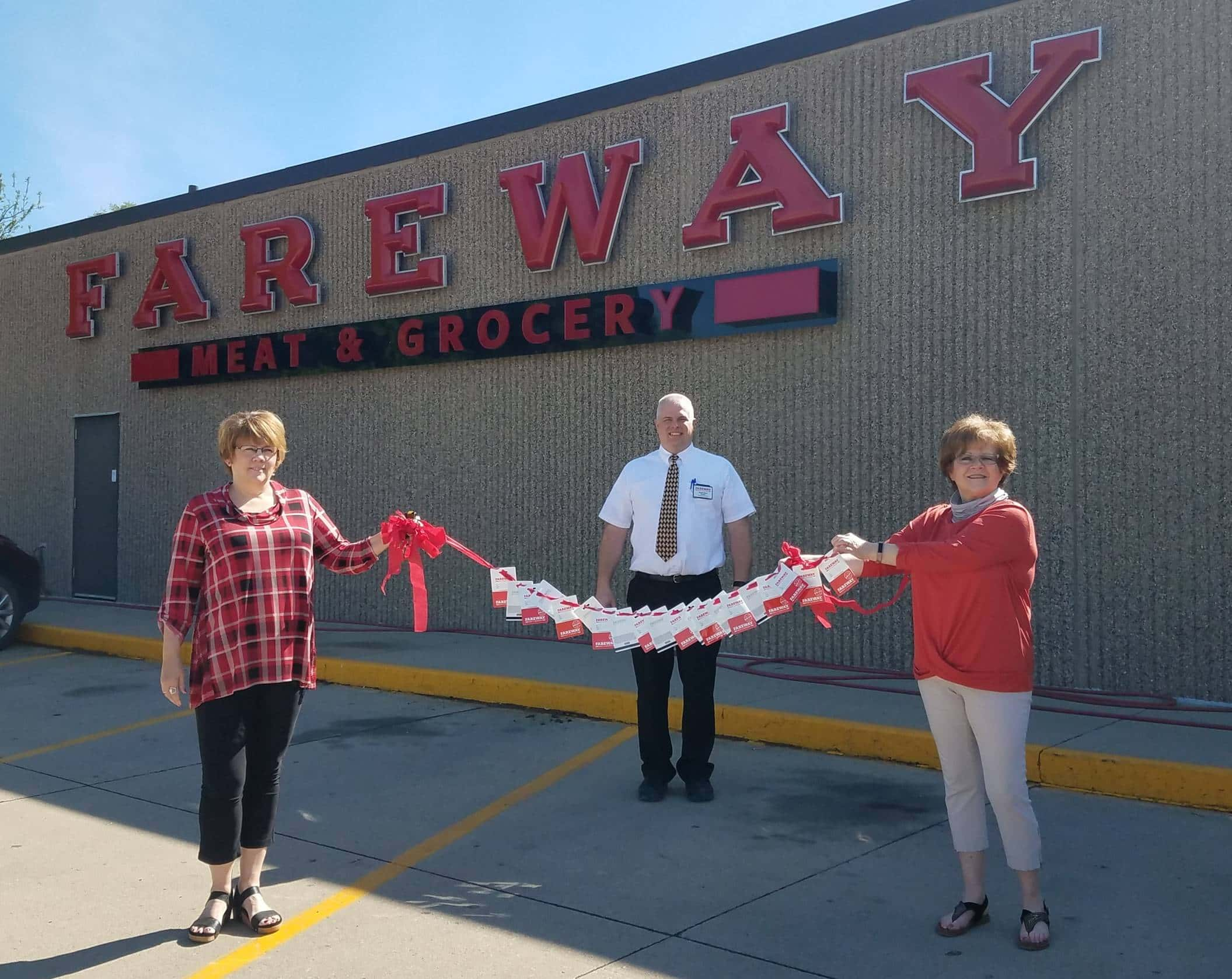 Photo courtesy of Jefferson Area Chamber
The Jefferson Area Chamber of Commerce and Jefferson Fareway have once again come through to help area businesses impacted by COVID-19.
Chamber Board President Ian Wilkinson says they recently received $1,000-worth of Fareway gift cards to give away to county businesses that were affected by the virus in some way. He thanks Jefferson Fareway Manager Keith Voss and the Fareway Corporation for their generosity.
"This is something that they've gone out of their way to help the community here and I'm glad we've been a part of it, to be able to give back to these businesses that are in dire need. The businesses that either aren't able to open, (or) had to layoff people. We've applied for and have been granted another $1,000 worth of gift cards."
The Chamber previously received $2,000-worth of gift cards earlier last month, with all of it thanks to a $200,000 donation by Fareway Corporate to the Iowa Chamber of Commerce Executives.