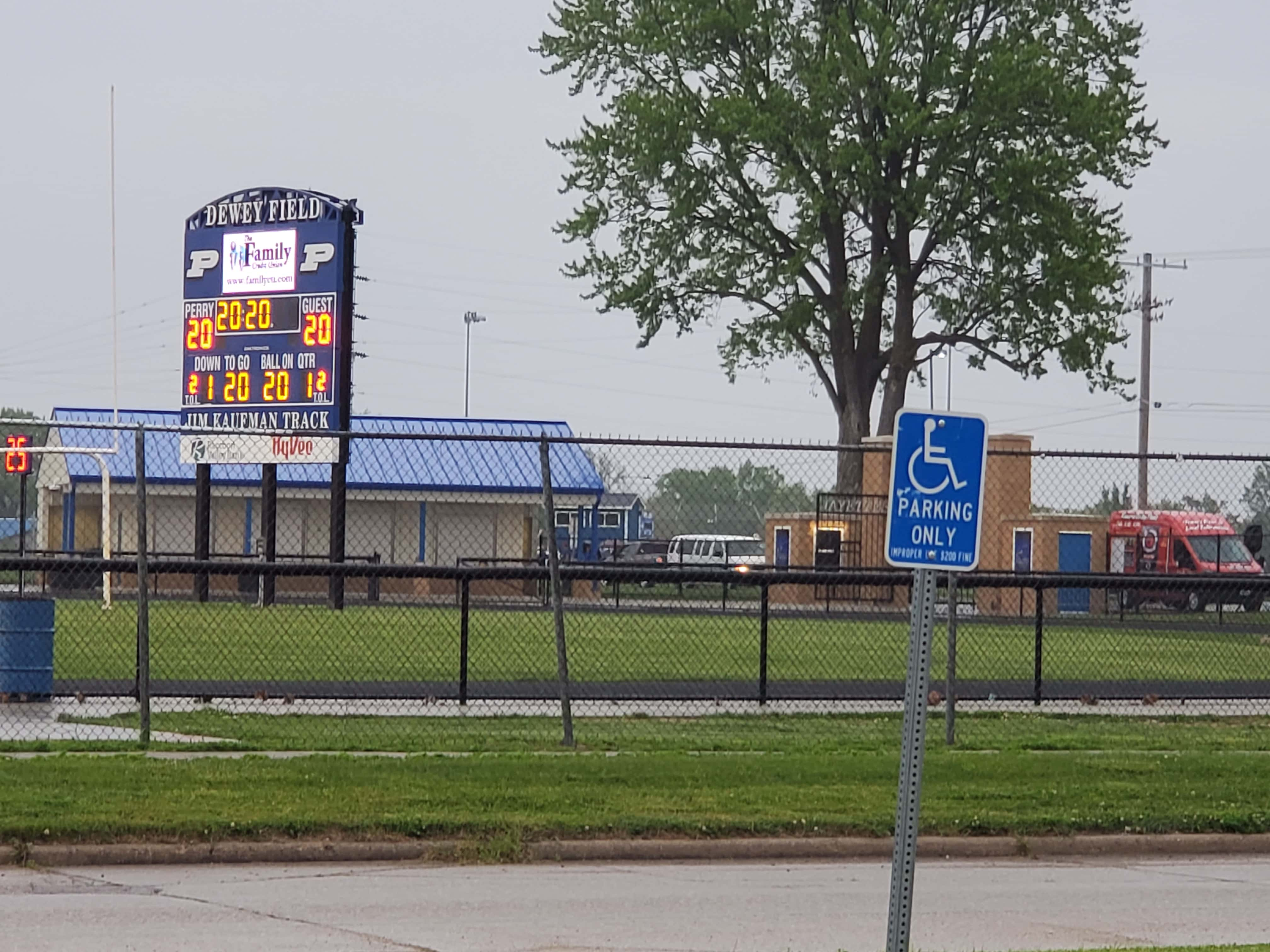 Dreary weather did nothing to dampen the spirit of the Perry community Friday evening, as the Perry High School Class of 2020 was celebrated with a special "Scoop the Loop" event.
The seniors hopped in their vehicles and cruised up and down Willis Avenue for about 90 minutes, with well-wishers lining the streets to congratulate them on wrapping up their K-12 schooling. The normal route took a slight jog during the evening, though, with the procession traveling down 18th Street to the high school parking lot, where teachers, staff, and administrators, and even the Bluejay mascot were waiting to cheer the students.
Raccoon Valley Radio and the Big Red Radio were also part of the festivities, as we provided a live soundtrack for the drivers over the airwaves and played music next to Dewey Field. The broadcast included messages directed at the Class of 2020, with community members and school personnel offering advice and congratulations. The Senior Scoop the Loop concluded a two-day celebration, which also included the virtual senior awards presentation Thursday night. Click the link below to view the awards video on the high school's Facebook page.
https://www.facebook.com/perryiahs/