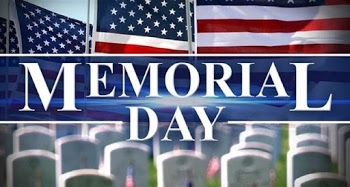 While most public buildings around Dallas County are already closed to the public due to the COVID-19 pandemic, there are some closures and changes residents should be aware of for Memorial Day.
In Perry, City staff will not be in the office to answer questions Monday at City Hall, the Water Works Department, public library, or McCreary Community Building, though all online functions will still be available. Additionally, garbage routes will be altered during the week due to the holiday, with Monday and Tuesday pickups each pushed back a day, and no yard waste pickup on Wednesday. Similarly in Adel, all City offices and the public library will be closed and not staffed on Memorial Day, but online services will be active. There will be no change to garbage routes.
All Dallas County offices will also be closed Monday, including all courthouse functions that have been available over the phone and by appointment. Finally, all post offices and banking institutions around the County will be closed for the holiday. Everything will reopen for service Tuesday, though the specified buildings will still be closed to the public until further notice.