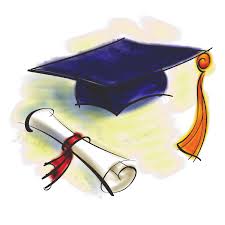 Greene County and Paton-Churdan high schools have made changes to their respective graduation plans due to COVID-19.
What was supposed to have already taken place was the school districts' commencement ceremonies for the 2020 graduating senior class, however Greene County and Paton-Churdan have altered their plans to have a ceremony to recognize those seniors.
Paton-Churdan Principal Annie Smith says their commencement ceremony is tentatively set for Saturday, June 13th. She points out another tentative date is July 12th. Both are with the idea that guidance from the governor will allow for a traditional ceremony to take place. However, if that doesn't happen, Smith says they will need to circle the wagons again with P-C seniors and parents.
"It's really important that they have a say. You know it's them and it's celebrating them, so we'll want their input and we'll brainstorm like we did the first go around."
Greene County Schools Superintendent Tim Christensen says their high school graduation ceremony is slated for Sunday, June 28th on Linduska Field in Jefferson. He commends the work that this year's senior class has done with all of the changes that have been made throughout the spring trimester.
"(I) Just got to, I guess express my sympathy that some of the things that they've had to go through here, just feel bad for them that they've had to do that. But I really appreciate the approach that the people have taken, the students in particular, to continue learning and be positive about these things. I just want to wish them the best of the luck as they move forward in their future."
To hear more from Christensen, listen to today's Community State Bank in Paton Let's Talk Greene County program.