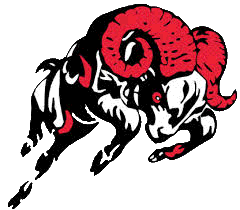 As the school year winds down for the Greene County School District, there will be a transitional time for free lunches to be offered.
Superintendent Tim Christensen says the free Grab-N-Go lunches will end for the District this Friday, with the free summer lunch program to begin on June 8th. Typically, meal sites for the summer program have been at the elementary or middle school in Jefferson, as well as the Grand Junction Community Center. However, due to social distance restrictions, Christensen says for at least the month of June, sack lunches will only be offered at the community centers in Scranton and Grand Junction from 11:30-11:50am, Rippey from noon-12:15pm, as well as either the middle school in Jefferson from 11:30am-12:30pm. He describes one additional change with the summer program.
"Kids, again 0-18 (years-old) will have to pick up their own lunch because we will be transitioning to summer lunch in the buildings at some point in time. It'll be no longer where you can drive-thru and pick up all the lunches for ten people or anything like that back at home. The child has to physically be there to pick it up."
Christensen notes they need to figure out social distancing and how busing will work to get kids to the summer lunch meal sites. He hopes to have lunches served in the two meal sites by the end of June.