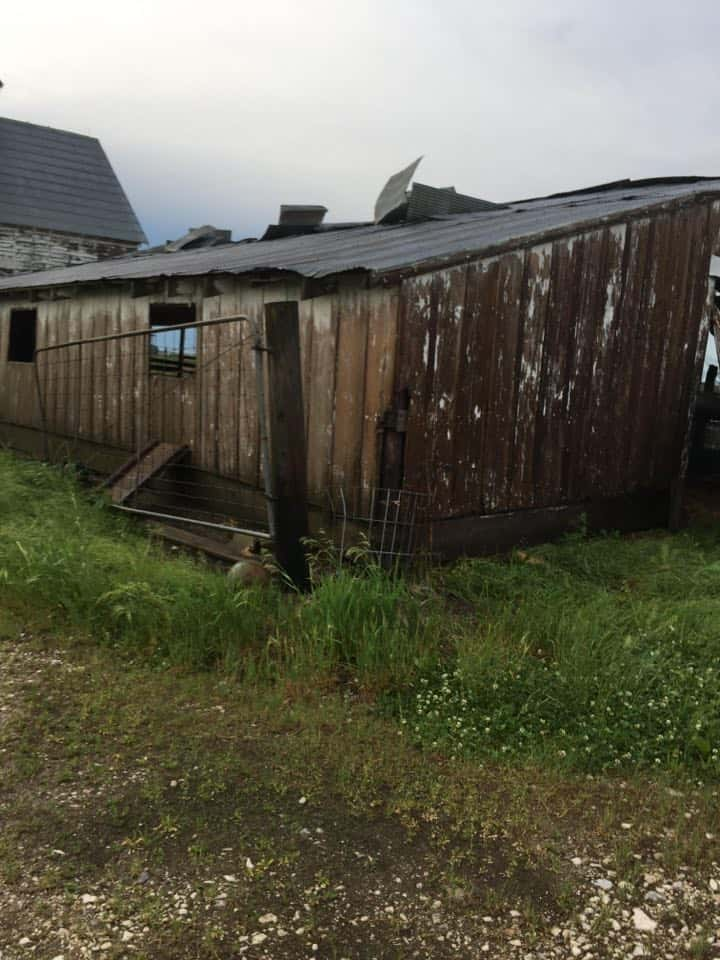 Photo courtesy of Alexis Hooper
Several thunderstorms came through portions of the Raccoon Valley Radio listening area early Friday morning, and left some reported damage and power outages in its wake.
A thunderstorm warning was issued by the National Weather Service at 3:18am for Greene County, and then portions of Guthrie and Dallas counties were added to the warned area at 3:45am. This triggered the Raccoon Valley Radio Severe Weather Action Team as live coverage of the storms was provided. The storms moved out of the listening area and the warnings were allowed to expire at 5 a.m.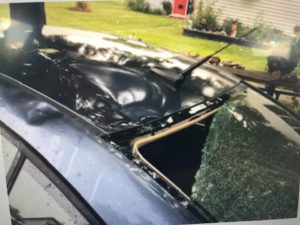 Following the storms were several reports of downed trees and tree limbs in several communities in Greene and Dallas counties, and Guthrie and Adair Emergency Management Coordinator Bob Kempf reported tree limbs that fell in Bayard and Bagley. The falling trees caused several power outages. Midland Power Cooperative Communications Director Abbey Sprague said outages were reported for 790 customers in Jefferson, Scranton, Churdan, Paton, along with Bagley and Jamaica. She notes the outages were reported at 3:50am, and some of their substations lost power due to down transmission lines and broken power poles from the storm. As of 10am only a handful of customers were without power.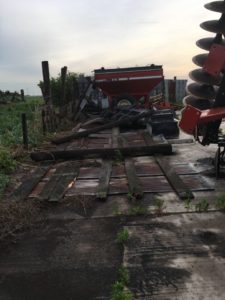 Alliant Energy Spokesperson Mike Wagner says power outages were reported at 3:52am for 1,120 customers in Scranton, Churdan, Bayard, Ralston, Adaza, Bagley, Farlan and rural parts of Jefferson. Wagner notes the outage was storm-related where several power poles in Scranton went down, which took many transmission lines off and set a domino effect to the other towns they serve. Wagner says power was restored by 8:12am. The outages also impacted the KDLS and KGRA stations, as they were running on auxiliary power, with power fully being restored by 9:30am for KDLS and 11am for KGRA. 
There were reports of some property damage as well. Alexis Hooper lives on the Greene/Boone County line and said most of her wood and tin windbreakers on her farm were torn down and tin on a cattle shed was also ripped off. Fortunately she said no one was outside and no one was hurt. The Jefferson Police Department reported a tree limb had fallen onto a car which caused some damage, in the 700 block of West State Street. Dallas County Emergency Management Coordinator A.J. Seely says tree limbs fell on some small structures and cars in Bouton and in Dallas Center bigger trees of up to eight-inches in diameter also caused some property damage.
Whenever severe weather affects Dallas, Greene, or Guthrie counties, the Raccoon Valley Radio Severe Weather Action Team will provide updates and track the storm as it affects the listening area.