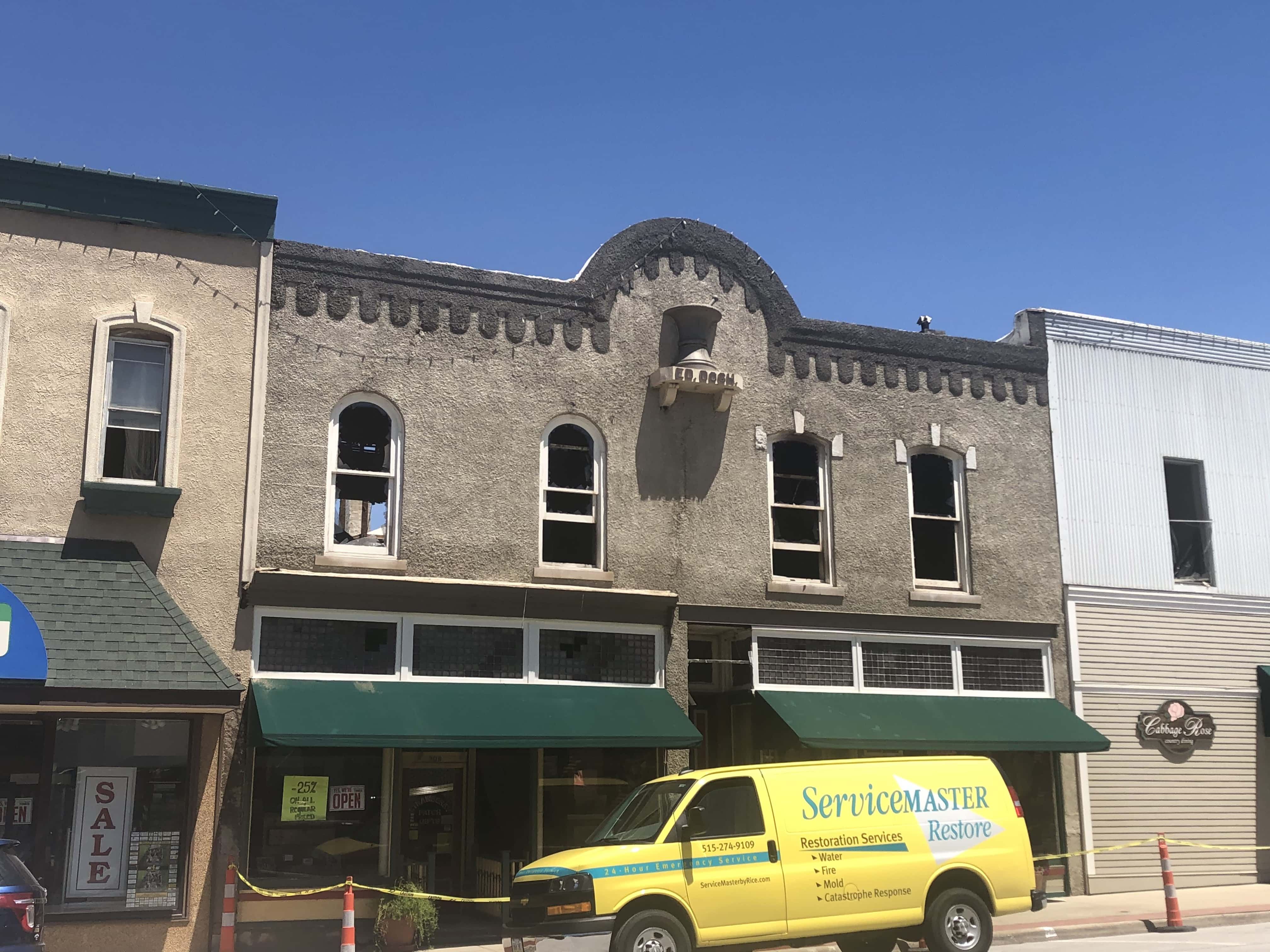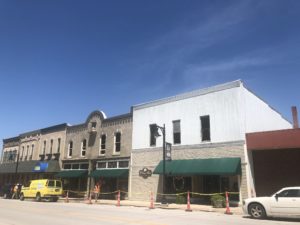 The cause of the fire that erupted in downtown Guthrie Center Wednesday night has not yet been determined.
Guthrie County Dispatch received a 911 call at 10:19 p.m. for an apartment filled with smoke at 309 ½ State Street, above the Strawberry Patch clothing store. The Guthrie Center, Panora, Stuart, and Atlantic fire departments subsequently responded to the fire that consumed the roof of the building and spread to a garage to the north. The fire was mostly quenched around 2 a.m. and Guthrie Center Assistant Fire Chief Randy Sheeder says his crews were the last to leave around 5:30 a.m. The department was called later Thursday morning to take care of a hot spot and left the scene around 1 p.m.
All occupants who were in the second floor apartments were accounted for and no injuries have been reported. Sheeder says the fire was believed to have started on the north side of the apartment. He says the second floor of the Strawberry Patch building is a total loss, though the first floor is still intact with water and smoke damage. The adjoining buildings suffered smoke damage, as Sheeder notes the fire walls adjoining them prevented the situation from getting worse. Air pressure burst the second story windows above Cabbage Rose, and the building had some heat damage. Strawberry Patch, Cabbage Rose, and Dowd Drug are currently closed, though the latter is monitoring phone messages for pharmacy needs.
Sheeder believes the response to the fire went well, and they had no issues accessing water from the City. He thanks all the agencies who helped respond, and Casey's General Store for providing food and drinks for the firefighters. Panora EMS, Iowa State Patrol, Guthrie County Sheriff's Office and Chaplains Association, and Adair and Guthrie County Emergency Management Agency assisted at the scene. Raccoon Valley Radio will bring you more information as it becomes official.