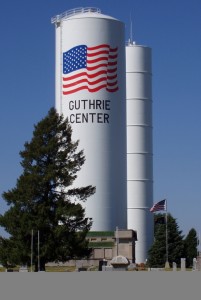 The COVID-19 pandemic has caused a local Guthrie Center business to look towards having a new owner.
Guthrie Center Appliance and Hardware has been closed for about three months and since owners Ben and Bill Sloss are more susceptible to contracting COVID-19 they have decided not to reopen. The Sloss's have operated the business for 28 years, and they own an appliance store in Stuart that remains open. Ben says they hope to find a buyer to continue the business, "Oh we have a lot of good feelings towards Guthrie Center since a lot of our heritage and family comes from that area so we're always going to wish the best for Guthrie Center."
If they don't find a buyer for the store Ben says they will briefly open the store and liquidate the hardware inventory after July 4th. For more information on the business, call Dennis Flanery at Peoples Bank, 641-747-3100.