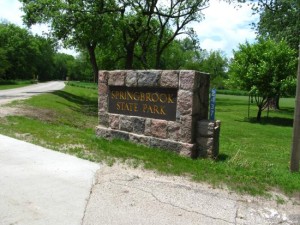 After about a month long closure of its campgrounds due to COVID-19, campers have been coming to Springbrook State Park in full force this summer.
The Iowa Department of Natural Resources has lifted most of the COVID-19 restrictions on state parks, and Springbrook State Park Ranger Rod Nelsen shares how popular camping has recently been, "It's been absolutely crazy with the number of people that have come out to enjoy the outdoors. Our camping in our state park fills the electric sites each and every weekend since Memorial (Day) and the non electrics are becoming more and more popular as each weekend progresses."
Springbrook's shelters and Sherburne cabin are open for reservations, though Nelsen notes that they are not offering dishware until further notice. He recommends those wanting to camp to make a reservation online before arriving, as he's had to turn away visitors many times recently due to no vacancy. Campers are still recommended to keep their distance from other campsites and wash their hands frequently to protect themselves from COVID-19.