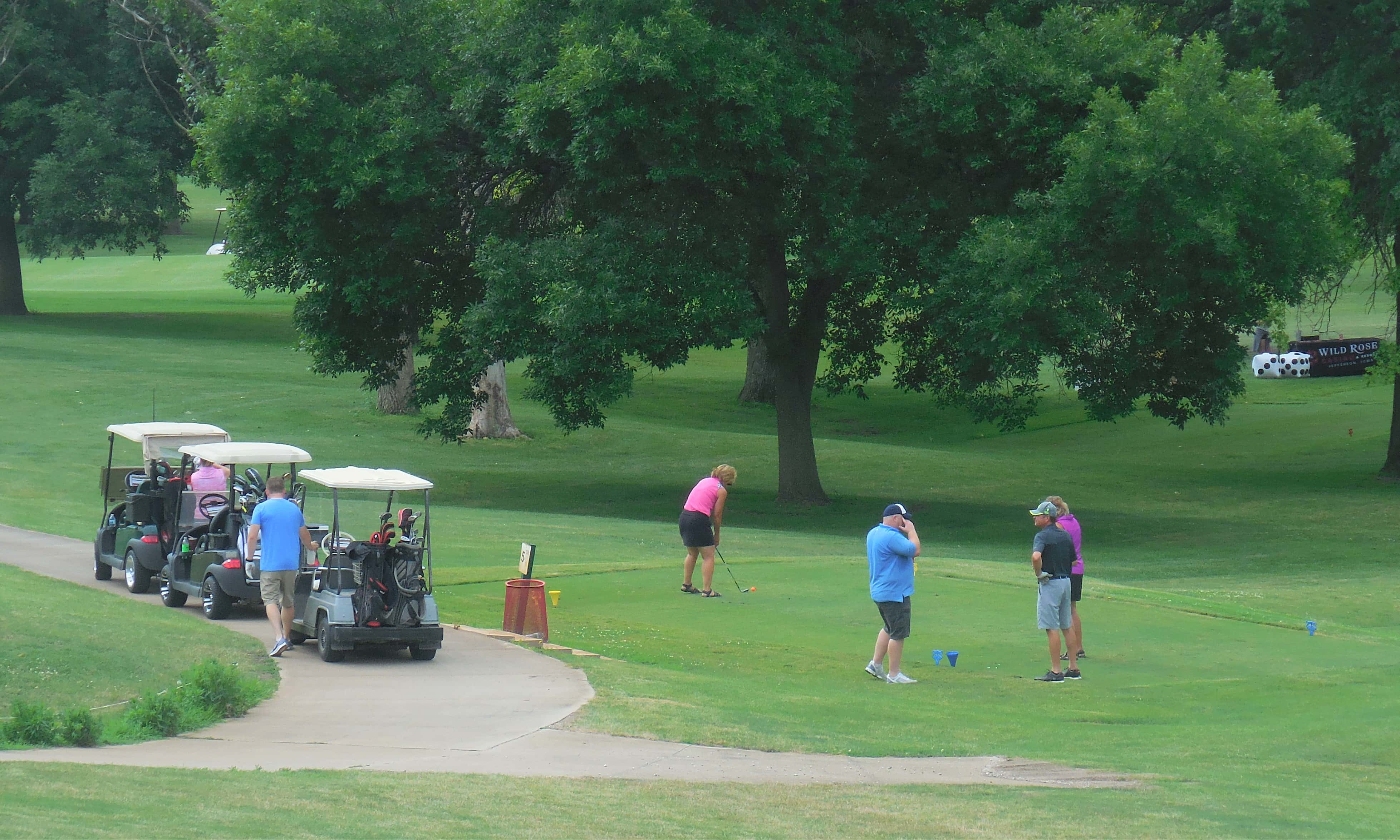 It was an enjoyable Friday as the Jefferson Area Chamber of Commerce and Jefferson Matters: Main Street golf outing took place at the Jefferson Community Golf Course.
Fifteen teams played and Golf Course Manager Micah Destival said with this golf outing being the first one of the year – because of COVID-19 – it was nice to host the event.
"It is nice to have people out here and have an outing. Normally we would have had several by now and it's just nice to see everybody out here. Obviously we still got to do some of the social distancing things like leaving the pins in (the hole), and there's no bunker rakes. But yeah it's nice to see people."
Chamber Board Secretary Jill Morton was pleased with how the day went. She expressed her gratitude to everyone who participated and all of the sponsors.
"A big, huge thank you (and) people were more than generous to sponsor holes, we had 12 hole sponsors, and our 15 teams. I just couldn't be more grateful and how it worked out and I felt like it just went really smooth. Micah (Destival) out here at the golf course is a peach. He is so easy to work with (and) he was so excited that we were going to be here. He makes it go smooth."
The golf outing was the first combined event for the Chamber and JMMS. It is the annual fundraiser for projects and other expenses of  the organizations.