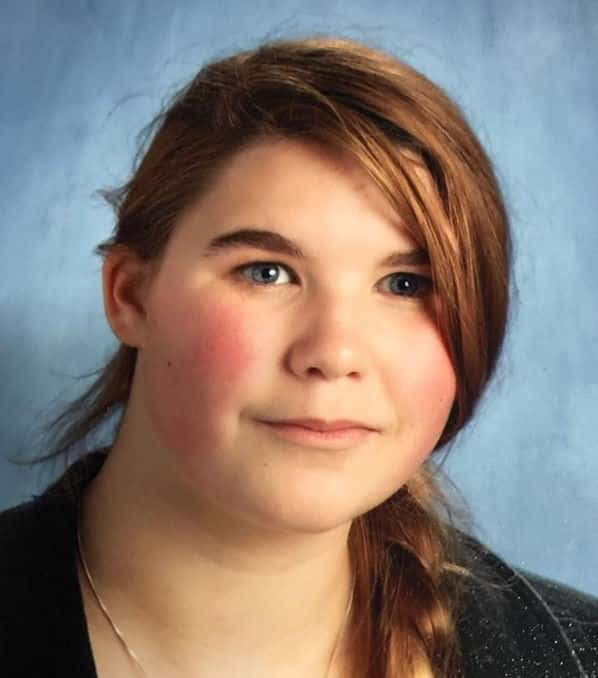 Photo courtesy of DeSoto PD
UPDATE: Dhabalt has been found.
The public is asked to help find a missing DeSoto teen.
According to the DeSoto Police Department, 16-year-old Lillian Dhabalt was last seen in DeSoto at 2am Saturday morning as she was getting into a white or silver van. The Iowa Department of Public Safety describes Dhabalt as a white female with brown hair and blue eyes. She is approximately 5'7" tall and weighs about 160 pounds. 
If you have any information regarding Dhabalt's whereabouts, contact the Dallas County Sheriff's Office at 515-993-4567.